Why You Should NEVER Hire a Freelance Website Designer Over a Reputable Website Design Agency
Thinking about hiring a freelance website designer? STEP AWAY FROM THE COMPUTER. Take a deep breath. Think about this.
Unfortunately, freelance website designers have earned the negative stereotype they have within the marketing industry. It takes a lot to tick us off to the point of writing an entire article advising the general public to steer clear! We will agree that there ARE are amazing freelance developers out there who will deliver a flawless site ahead of schedule, but… 
One of our largest sources of web design clients is small business owners who have gotten royally screwed over by freelance website designers. While we thank unreliable, sketchy web designers for the steady business, we're here to give you the whole picture.  
Before your small biz invests precious time, hard-earned cash, and your sanity as a business owner into a freelance web designer who will do you dirty, learn why you should walk the other way—FAST.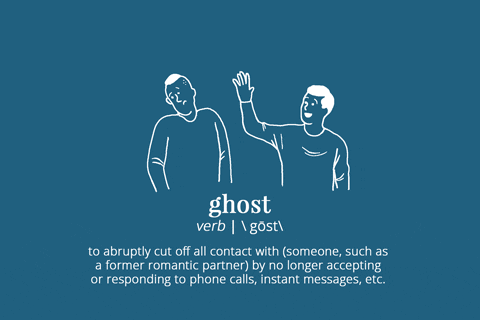 #1 The Disappearing Act: Freelancers Can Ghost You
We've had several clients come to us literally crying after a freelance website designer left them high and dry in the middle of a website build.
One of our favorite clients actually comes to mind. They are THE COOLEST, nicest people. And this scoundrel of a freelancer disappeared with their entire $20,000 budget and left them with an incomplete site. With no way to access the back end or log-in details for any of their accounts, they had to choose an entirely new URL and build completely from scratch. It's stories like this that make our blood boil…  
Please, please, please: hire a trustworthy website design agency from the get-go and save yourself some heartache (and rage). At the very least, always own your admin rights and credentials! Never let a freelance website designer build under their own hosting account and make sure you have a unique password. This is the perfect storm for a going-rogue situation. It sucks, but there are some real unethical jerks out there.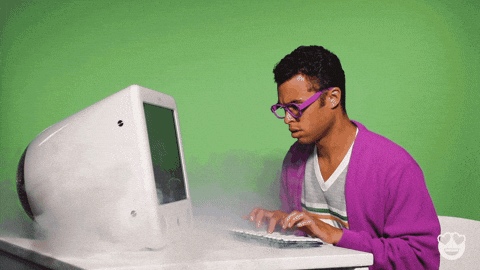 #2 Quality Issues: You Get What You Pay For with Freelance Websites
Raise your hand if you'd like to pay for your small business website twice? Anyone? We didn't think so. It may be tempting to go with a web dev who charges pennies. But you need to ask yourself, "why are they so cheap?" Is what this "affordable" freelance website designer offering really affordable if your finished website is so ugly and clunky that you have to pay another designer to come in and clean up?
The problem with poorly coded websites is that it's usually a scrap job. It would take more time and cost more money to go through and fix all the issues with a bad site than it would to throw it in the trash and build a new site from scratch. We talk to far too many entrepreneurs who took the low-budget route, only to end up paying for their website twice. Don't let it be you!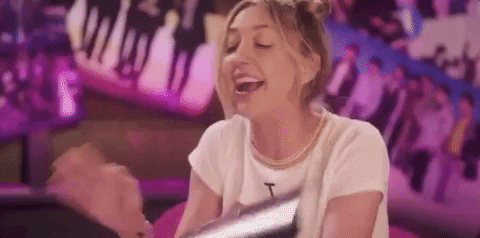 #3 Hiring is a Headache: And It's All on YOU, Darlin'
Anyone can say they are a web designer, but do they actually know what they're doing? And how can you, as a busy entrepreneur, truly tell the difference between a skilled freelance website designer and an amateur looking to make a quick buck? When hiring a freelance web designer, it falls on you and your team to sort through the applicants. But how can you decide who will do the best job when you don't fully understand what you need? Do you have the know-how to interview for this highly technical position?  
Do you know which website platform is the right fit for your business needs?
Do you need a custom-coded site or a template site that's easy for you to edit?
Do you know which website tools or plugins you'll need when you go live?
Do you know how to tell if a developer will code your site for speed and mobile performance?
Do you need a front-end developer, back-end developer, or full-stack developer?
Are you familiar with the pros and cons of different coding languages?
If you're in over your head with these types of questions, you aren't alone. Most educated people don't know these things, because it's a very specialized skill set. But if you can't confidently sniff out a dud web designer, you're better off hiring an experienced web design agency (like US!) that's skilled in building small business websites. A team that asks you the questions and makes the process easy, stress-free, and transparent.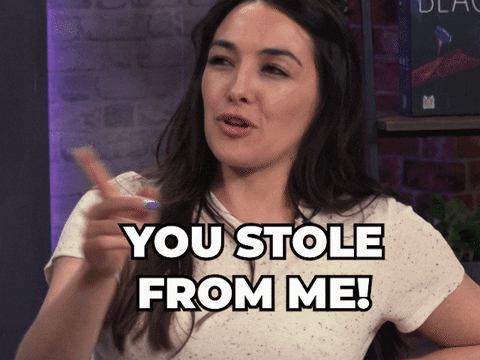 #4 Websitenapping Is Real: They May Hold Your Website Hostage
Refuse to pay a crappy website designer the full amount you owe them because they have not finished your website or did not deliver the website design you agreed upon? Already paid but still haven't been able to log into your site and can't figure out what's up? Your freelance website designer might just hold your website for ransom, refuse to transfer ownership, and demand more money to relinquish it.
You could take them to small claims. IF you even have accurate information you can use to hold them accountable.  But if they're based overseas or you hired them outside of a freelance platform like Upwork, you basically have no recourse. You either pay them or you lose your website access. OR you pay a lawyer, website security expert, or other expensive professionals to try to reclaim your site and you're out even more cash. It's every small business owner's worst nightmare!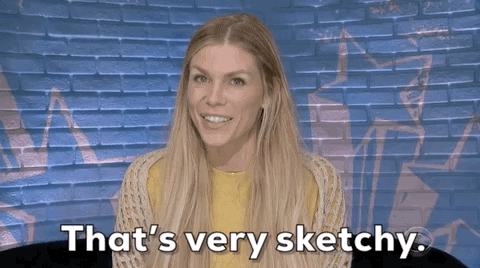 #5 Security: They Can Access Sensitive Information
Would you hand someone you've only met once the keys to your safety deposit box? Then don't give your website passwords to a freelance website designer!  
Any legit website designer will have you create a unique login on your website's back end for them to use. They will build your site within a staging environment, not through live edits. And they will have you set up your own website hosting, domain name registrar, and paid plugins accounts.  
We tell small business owners to steer clear of a freelance web designer that asks for your admin passwords, wants to build your website live, or says they will purchase hosting and domains for you. And absolutely DO NOT give out your credit card or bank account info. Your website developer should either have you purchase assets directly (plugins, merchant services accounts, etc) or invoice you and transfer ownership immediately through a secure password reset.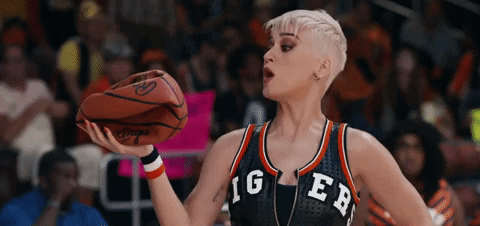 #6 Hours Inflation: Freelancers Can Cost More Than Agencies
This is a huge issue in the freelance community. We're NOT saying that all freelance website designers do this! But it's a common practice amongst shady developers and designers.  
Web design agency quotes are up-front and inclusive. Agencies like LoudBird are built on transparency—we will always explain any additional costs you might incur up-front so you can financially plan for your website build. It's not a small investment!  
Disreputable freelance website designers often offer initial proposals that seem totally reasonable to the untrained eye. But if their proposal might be intentionally vague; full of holes that leave you vulnerable to hours inflation. They offer the website of your dreams at a low hourly rate. And in a swift timeframe. Once you sign on the dotted line and pay them, their tone shifts. You receive your website—but it looks nothing like what they promised. They tell you they can make changes on an hourly basis.  
The result? Even though they have a cheaper hourly rate than a trustworthy agency, they end up charging you the same amount or more to finish your website. And it's nowhere close to what you wanted.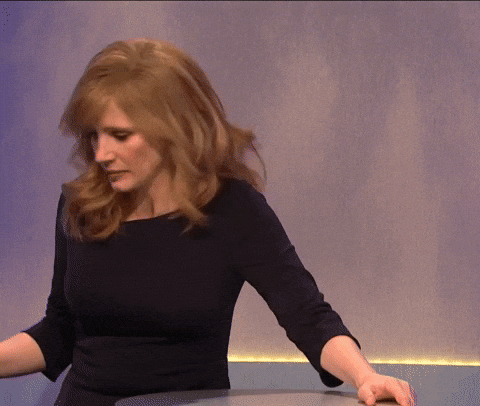 #7 It's a Timesuck: Congrats! You Are Now a Project Manager 
For starters, freelance website designers are notoriously unresponsive. If they answer your email, it's likely going to be at least 48-hours later. And you'll likely have to follow up with them a few times before you get a progress report. 
Secondly, Freelance website designers are apt to miss your important deadline and finish your website weeks late. They don't care about your ribbon cutting. They could give a crap that you announced your website launch date on social media. As you'll find if you go on Upwork or another freelance platform, managing a website designer is a lot like herding cats. It's a huge headache to manage this personality type on top of running your own business.  And if you're the typical type-A entrepreneur, you'll be seriously thirsty for some organization!  
That's when you can fall back on a professional website design agency. Agencies handle all of this project management behind the scenes to save you the hassle. You'll never know if a developer misses a deadline because they're sick. Another talented dev will swoop in to save the day without you lifting a finger. This is the magic of hiring a small business digital marketing agency!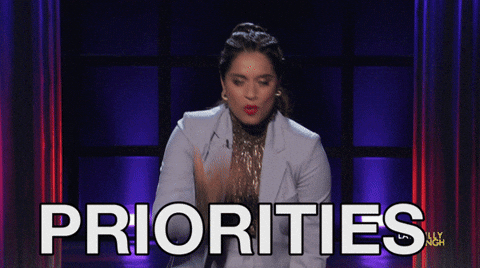 #8 Priorities: Your Website is Probably Their Side Hustle
Most freelance web designers still have a day job. They're squeezing in your project after-hours when they're tired from a long day and distracted by their home environment. Even full-time freelancers likely have monthly retainer clients they rely on for dependable income that will always come first.
Translation: you're not their #1 priority.   While some website designers can handle multiple jobs, many lack time management skills. This can create bottlenecks with your website design projects. The result? Projects that drag. Websites that don't launch for weeks past your deadlines. And lots of stress for you.  
Most small business websites should wrap up within three months max—from start to finish. If you talk to a web dev who says the build will take closer to six to 12 months (unless you're doing a massive, massive website in which you'd need a larger team to match), run away!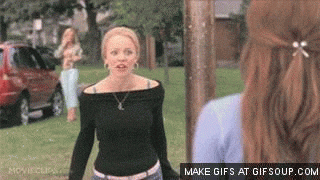 #9 Freelancers Don't Have Backups: They Could Get Hit By a Bus… 
When you work with one person instead of a digital marketing agency team, you run the risk of having your project put on hold due to sickness, internet outages, lost or stolen laptops, natural disasters, naughty puppies that are hungry for website homework…well…you get the point. As employers, we've pretty much heard every weird circumstance in the book. Unfortunately for freelancers, it's sometimes impossible to meet a deadline or accept a project due to personal circumstances.  
What if your website goes down unexpectedly and you can't reach your website designer? Or if your web developer breaks something while installing a plugin update and disappears because they aren't sure how to fix it? What will you do? What if they quit suddenly during your busiest time of the year?
You're up sh*t creek, that's what. Go with an agency that has a web design TEAM, so you're never left without someone to help.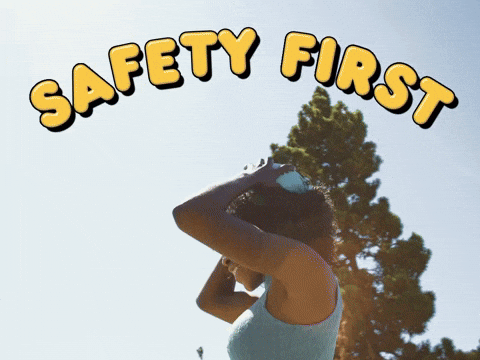 #10 Legal Protection: Do You Have Your Own Freelancer Contracts?
Priority numero uno when working with freelancers is to protect your small business marketing budget. Do you have a freelancer contract to protect your interests should a website developer take your website budget and run? You need one.  
A website development agency like LoudBird will deliver an easy-to-understand legal contract that outlines payment terms and a comprehensive statement of work with exact deliverables and deadlines. Plus, answer any questions you might have.  
Freelancers often aren't this thorough. If you hire a freelancer, up to you to set the terms and safeguard your investment. Writing a legally binding contract isn't easy! You'll need to include all of the necessary clauses and use the appropriate language (which you may not understand), then get a lawyer to review it. It's just one more confusing, potentially frightening thing to do, so many of our clients appreciate that we do this part for them! It protects everyone and creates a trusting, positive environment.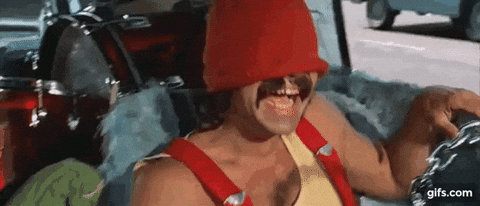 #11 Short-sighted Design: Freelance Website Designers Don't Build for SEO or UX 
Website designers are not marketers. They're probably not experts in building your small business website for SEO performance, and they certainly aren't going to be able to provide you with SEO-optimized copywriting. Your project is a one-and-done for them. They aren't invested in the long-term success and conversion potential of your site.  
The problem with this? Your new website could look beautiful to you on the outside…but then a few months down the line when you want to hire a marketing company to help you sell your product or service, they tell you your site is super slow on desktop and isn't friendly for mobile users. It has no SEO keywords on the back end OR in the customer-facing page copy. And it's obvious it wasn't built with user experience in mind.  
You're experiencing yet another hidden cost of hiring a freelance website designer. An expert marketer will tell you your site's performance isn't ideal and you will need to fix it to see the best results from social media and PPC advertising, SEO, and organic social media promotions.   Our advice is always to start out on the right foot with multifaceted marketing professionals who can see the full picture of how your website will be used to build your brand.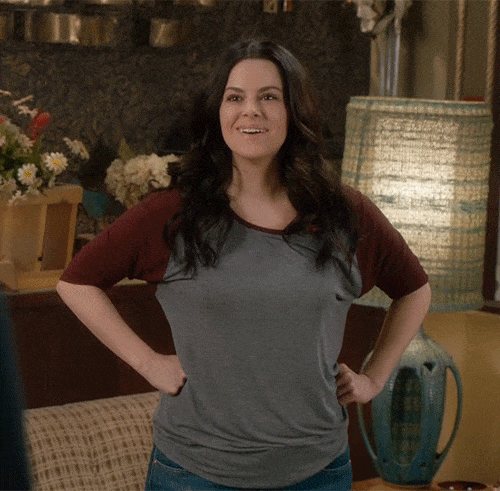 #12 Inconvenience: They Don't Offer All The Marketing Services You'll Need
We suggest creating your logo and brand guidelines, website design, website copywriting, and all other major components of your digital marketing strategy with one trusted agency partner. Why? Because when you use multiple freelance professionals or agencies, you can end up with inconsistent branding and design work.  
Freelance website designers also often do not offer other services you'll need down the line. You'll be stuck searching for another freelancer who can help you, or transferring to a full-service agency that can provide the holistic marketing strategy you'll need to grow your business.  
It's more convenient for you AND for your marketing agency if you go through one agency for all marketing services—including your website design. This way we can truly craft your online presence and brand persona so you're set up for success when your website launches. And so we aren't forever backtracking to clean up freelancer messes!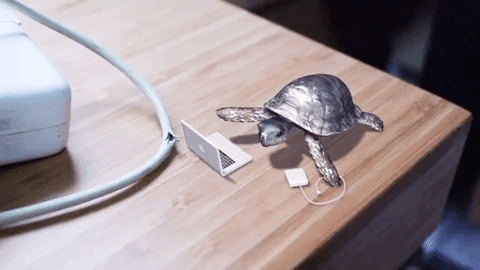 #13 Freelancers are Slow AF: And You Need Your Site ASAP!
While you shouldn't rush your website's design, you obviously want to get it done as soon as possible. Don't hire a freelance website designer if you're up against a deadline. Like we said earlier, freelance web designers can take a three-month website project and drag it out until your hair turns grey (or grey-er, in our case).  
Never take shortcuts with a huge project like a website build or redesign just because you're excited to launch! Hurrying the process too much can cause you to overlook really important strategic elements and launch a site that doesn't fully represent the awesomeness of your small business.   Take your time. Vet your candidates. Determine your small business's unique website needs and design priorities. Planning is the foundation for a successful website build.
At LoudBird, we always maintain a quick turnaround time by putting in the necessary discovery work before we even start a project. Our interest is in the continued growth of your business—giving you a site that will scale with you and make your life as an entrepreneur easier.  
How To Hire a Reputable Website Design Agency Instead
You need a website, like, yesterday. You now know you shouldn't hire a freelance website designer, but what do you do instead?  
Hire a 100% BS-free digital marketing agency like LoudBird! We offer long-term website support, meet your important deadlines, and provide protective contracts that clarify deliverables for both parties. After all, we want to safeguard our professional reputation and business as much as you do!
We kick off every project with a deep dive into your business. Our team asks all the right questions, so you get the best results. Then, we set realistic expectations and timelines to get the job done—all within your budget. If this sounds like your dream come true, get in touch to schedule your free consultation and see if we're a good fit for your project.
You can also learn more about our web design and development services here and check out what past web design clients have to say about working with LoudBird here.