Ready to Boost Your Health Food Marketing in 2023?
Then you're in luck! These are our 20 BEST health food marketing tips for small-batch brands. AKA exactly what your food-focused biz needs for a clear, simple marketing strategy in 2023…and beyond!
We've tried and tested each tip with our clients, so we know first-hand that they'll help your mom n' pop health food brand reach MORE hungry consumers.
Land your products on health food store shelves instead of working the local farmer's markets.
Increase your profit margin and target more affluent customers who loyally repurchase.
Move your business online to sell to a national consumer base or increase website sales.
Share your health-first mission and send your gluten-free, non-GMO + organic, probiotic-packed, or KETO foods out into the world to HELP people live their best lives! (The do-gooder in us talking! ❤️)
Are these some of your business goals for 2023? Then read on to master health food marketing for your small-batch brand!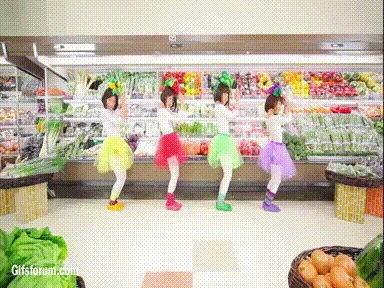 1. Market Positioning is EVERYTHING!
We encounter many health food businesses that have never truly looked at the competitive research to analyze where their product fits in the market. Or how they can adapt their product offerings, branding and packaging, and online presence to grow their consumer base.  That's why this is step #1!
If you're a new business that's struggling to turn a profit, you likely don't have a solid understanding of your place in the market. Are you selling your products at the right price? Do you need to achieve certifications (certified organic, gluten-free, etc) to earn trust with high-value consumers and health food retailers?
Give more thought to your product lines—should you diversify OR limit what you sell? You may need to niche down, re-brand, or simply better define your perfect customer to truly grow.
2. Do Your Competitive Research
Ready to SCALE and make more sales? Then you're going to need to understand your competition and where your product will sit on that shelf!
Who are your main local and national competitors? Which SEO keywords are they using on their website and in their advertising? Which of their blog posts perform best to bring in search traffic? What are they doing better than you and where do you need to up your health food marketing game to become the preferred product?
These are all questions that you'll answer with rigorous competitive research. You MUST pay a marketing strategist to help you truly understand your competition and how to out-do them. Sorry, there is no shortcut to an excellent marketing strategy!
3. Understand Your Target Customer
Have you developed a "customer avatar" to help you and your staff understand your ideal customer? Ok YES, it sounds super cheesy, but it works!
Write down the imaginary backstory, likes, dislikes, demographics, and beliefs of the consumer you think would love your products. This is your "customer avatar", and you can have several to give life to each type of customer you want to target. Some businesses even go so far as to draw or design an image of their customers and give them fun names!
When you have finished your customer avatars, it's time for some brutal honesty. Would your products truly appeal to this customer avatar? Why or why not? With the help of some marketing psychology research, you can use customer avatars to pinpoint how your brand can improve or adapt to sell more.
4. Earn Trust with Effective Branding
Do your branding and logo convey your healthy mission and the benefits of your products? Do they tell a memorable story that will help consumers understand WHY they should buy your products instead of the competition?
Many health food brands that come to us for help scaling their business require a re-brand to break into larger, higher-value markets. This is usually because branding, logo, and the way your products look have been second fiddle to TASTE! But customers won't get to taste your product if your unfocused branding prevents them from trying it.
We aren't saying your brand colors and logo are BAD. But we see plenty of blah, uninspired, generic logos in the health food industry. If you want to stand out in such a saturated industry (and on the supermarket shelf!) then you need an AMAZING logo that tells the story of your brand and inspires FEELINGS from your customer that'll help them remember you.
Not sure if your branding is up to par? We're here to help you name your biz, rethink your branding, and choose a color palette that's just as scrumptious as your health food products! Check out our branding services here.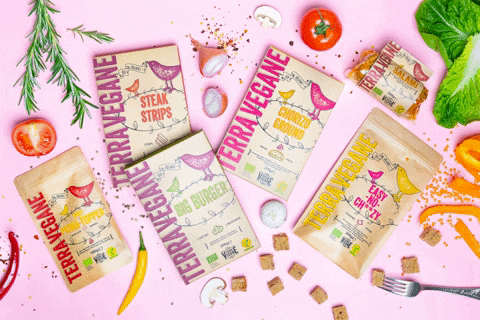 5. Switch To Eco-friendly Packaging
A major trend in the health food industry is toward more functional and eco-friendly packaging. We suggest you ride this wave to earn street cred with eco-conscious consumers. And because it's just good business!
Can you switch to recyclable or compostable materials or more earth-friendly packaging like cellulose, cornstarch, and mushroom materials? It's an added expense to use earth-friendly packaging, but showing your dedication to green ideals allows you to position your product as trustworthy and ethical.
That means eco-conscious customers will be willing to pay more for your products AND be more likely to be repurchase because your brand helps them reduce their carbon footprint! Woohoo! We witness major sales increases when our sustainable health food clients share their eco-friendly vibes.
6. Share Your Story and "Why"
Whether you like it or not, you're the face of your brand. Your customers want to know who makes your products and why. The more you share this on your packaging, website, and on social media, the more trust you'll build and the more sales you'll make!
Did your grandmother teach you your famous secret recipe? Start your health food business because you were looking for a healthy product and couldn't find it without fillers and preservatives? Were you inspired to start your biz by produce grown in your backyard?  What's your "WHY"?
You may feel like your story is boring and no one wants to hear it. But, trust us, with the help of a skilled health and wellness copywriting team, your backstory can be exciting, trust-inspiring, and…PROFITABLE!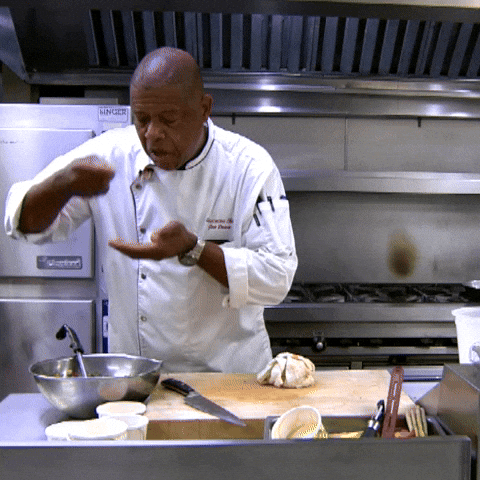 7. Show Them How It's Made
Modern consumers want nitty-gritty details, especially when it comes to the health foods they purchase. They may have been misled by advertising in the past—the health food industry is riddled with "all natural" products chock full of not-so-natural ingredients.
If you want to earn their trust, the easiest way is to tell and show them how your products are made, where you source your ingredients, and how your manufacturing process guarantees their health.
We often help health food brands build a "Why Our Brand" or "FAQ" page on their website that gives consumers this information AND is amazing for organic search engine optimization. AKA tempts Google and other search engines to send more customers to your website. If you add video content to this page, it will perform even better!
8. Focus on Ethics, Quality, and Transparency
An overwhelming 77% of consumers prefer to purchase from brands that share their values. Your target customers want to know that they're giving their money to an honest business that CARES about its employees, customers, and community.
That's why it's important for your branding, website copy, ads, blog, signage, and packaging to focus on ethics, quality, and transparency. Because these are your main differentiators! This is why customers want to buy from you rather than buy the cheapest option at their corner supermarket or on Amazon.
Some ways to accentuate this ethical, transparent image? 
Add relevant certifications and info about your mission to your packaging.
Donate to worthy causes, like Greenpeace or PETA, and recognize their work on social media.
Consider a one-purchased-one-donated program or 1% for the Planet.
Host an employee volunteer event—like a trail cleanup or tree planting—and add it to social media and your website.
Create an infographic that illustrates the journey your product takes from ingredient source to delivery at their market.
Tell personal, emotional employee stories that illustrate how positive working for your business is for employee mental and physical health. Chick-fil-a did this with resounding success.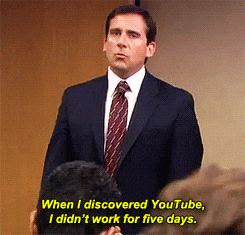 9. Get on Youtube…Fast!
Youtube is owned by Google, so this can really help your overall SEO performance and brand awareness. It also gives you and your brand MAJOR street cred.
YouTube viewers love cooking demonstrations, educational breakdowns of common nutrition questions, and Q&A or myth-busting videos from health foods brands and nutrition experts. Is this something you can create?
YouTube exposure is especially helpful if your brand focuses on a niche customer, like those who eat gluten-free, keto, or paleo. Don't forget to add relevant keywords and a transcript to your video to reach your audience through search!
10. Educate and Become THE Authority
Health food brands often feature innovative, new ingredients and require new ways of thinking about our health!
You may assume that your customers are already aware of the benefits of your healthy food ingredients, but you likely need to TEACH and REMIND them.
From sea moss gel to kombucha, explaining the BENEFITS and TASTE of your health food products in website copywriting and social posts is what will win you that sale.
How can you become a "thought leader" in your corner of the health food industry?
Educational posts on social media, including info-packed Carousel posts and single-image mini infographics.
Add an SEO-enriched FAQ (Frequently Asked Questions) section on your website.
Well-planned email campaigns that answer popular questions and offer attention-grabbing, unexpected benefits, product uses, and real customer success stories.
Hold Live Q&A's on Facebook, Instagram, and TikTok.
Publish in-depth free health guides and e-books to help your audience reach their health goals with your products.
Give in-store demos and boost word-of-mouth recommendations of your products.
Participate in community and national health events as a vendor or sponsor.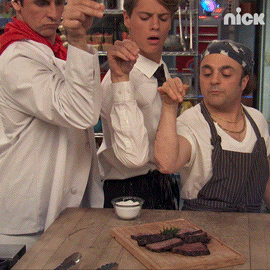 11. Team Up With Similar Brands
Do some research and find fellow brands that offer complementary (but not competitor) products that appeal to a similar market. Combine forces for a delish health food marketing campaign!
Ways to collaborate with other foodie small business owners:
Host a group giveaway—a gift basket is always appreciated! Use the giveaway to get email list sign-ups, social followers, or encourage user-generated content, like photos and videos of customers enjoying your products.
Run a social media ad for a free joint webinar to build interest and grow your email lists.
Film a Collab for Instagram or go Live together to tap into each others audiences.
Release a limited-edition, seasonal product or kit that combines your best-selling products.
12. Embrace Social Media Video
Social media and content marketing are quickly evolving toward video content. Social media video is what your customers want, so make sure you're giving it to them on your Instagram, Facebook, and TikTok!
You don't have to be a cinematographer to make engaging, educational videos. All you need is your smartphone, a ring light, and your charming self! Follow me @loudbirdmarketing on Instagram! I'll give you plenty of tips, tricks, and hacks to boost social media sales.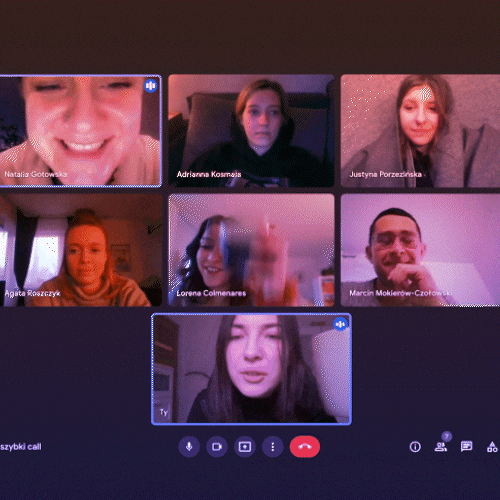 13. Attend Customer and Wholesaler Events
Where is your audience actually hanging out? Find out and put your brand front and center at in-person and online events.
👉 If your goal is to land a spot on their health food grocery shelf, you should plan to attend trade shows OR catch decision-makers in a more relaxed environment by attending an in-house event.
👉 To rub elbows with consumers and talk to real customers, crash events at your local health and wellness store, gym, or yoga studio. Or volunteer to teach a class and share your knowledge…and the benefits of buying your products!
👉 Don't forget about online events! To reach a national audience, teach free online classes or volunteer as a webinar discussion panel expert with a trusted organization in your industry.
14. Earn Industry Press and Awards
Sign up for press inquiry services like Help a Reporter. These daily email digests allow you to respond to journalists writing for Forbes, Shape, Men's Health, and many other well-known publications that your customer reads.
Plus, you can use any earned press coverage to build trust with your audience. Mention coverage in social media highlights, on your website press page, or ask your web developer to add an "as seen on" section on your Homepage.
15. Share Quantitative Data
Your health food marketing might do a great job of telling your audience about the benefits of your products, but why should customers believe you? You need to incorporate hard data (numbers and stats!) to be taken seriously.
Are there documented studies that prove that your ingredients are effective at improving general health? Have health experts and scientists concluded that one of your main ingredients helps with XYZ?
While you can't make claims in health food marketing, you CAN site relevant studies to back up the benefits of your products.
You can also share results from internal surveys. Survey customers about the benefits of your health food! You can then say that 6 out of 10 people found them helpful…and yummy!
16. Validate Your Biz with User-Generated Content
Instead of talking about how delicious and nutritious your health food products are, let your customers do it for you! User-generated content is images, videos, testimonials, and other content made by your customers.
It IS NOT paid influencer marketing. User-generated content is authentic, made without a budget, and usually pretty rough around the edges. Modern consumers trust it more because it's REAL! It can show your products at their dinner table, on a picnic, or in a lunchbox.
Try running an organic social media campaign asking for user-generated content from your fans! Create a special, branded hashtag for your campaign and give daily shoutouts to the best fan content on your social media profiles and website.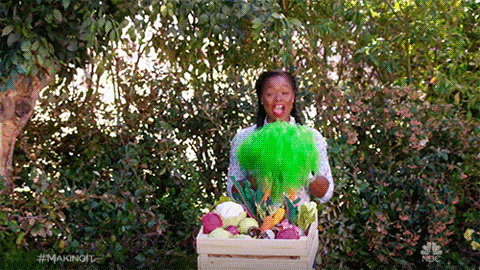 17. Work with Micro-Influencers
Is your health food brand new? Do you need to majorly broaden your audience to increase sales? Then you're going to need a realistic social media budget.
One super-effective and affordable way to increase brand awareness is to enlist the help of micro-influencer marketing.
Research 10-15 social media accounts relevant to your industry with under 50K followers or subscribers. Sponsorship rates within this group are often vastly more affordable than "big name" influencers, and smaller influencers tend to have a better engagement rate with followers. That means your sponsored post will likely earn a better response!
18. Invest In SEO Content Marketing
Does your website have kickass copywriting and a blog? Is it optimized for SEO performance? If not, get on it!
SEO keyword-rich website copy and blogs can win you more qualified, purchase-ready website visitors—for WAY LESS THAN YOU'LL SPEND ON ADVERTISING!
Publish blog posts, resources, infographics, and case studies to teach your customers how your products can enrich their lives and solve their unique problems.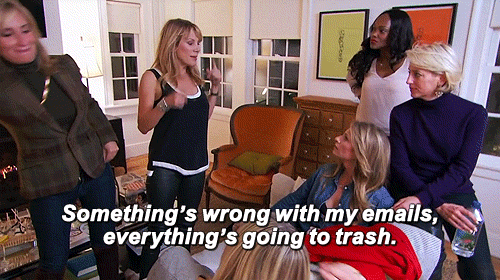 19. Grow Your Email Marketing List
Do you have a healthy, engaged email list? This is one of the top ways to not only earn NEW customers but also to keep in touch with loyal consumers who repeatedly purchase your health food products. You need content marketing!
Tell them about new product releases, share funny moments with your staff, weigh in on events and show what you care about as a brand!
The great thing about your email list? It BELONGS TO YOU! Your Instagram or Facebook sales funnels are, ultimately, the property of Mark Zuckerberg. And he can choose to shut down your account whenever he pleases. Your email list belongs to you and is a solid, valuable marketing asset!
We often run social media ad campaigns to convert followers and fans to email list subscribers for this very reason! You can also hire a content marketing copywriter to produce downloadable recipe booklets, e-books, or meal plan and diet guides to help you gather email addresses from interested consumers who have never heard of your health food products.
20. Automate Email Marketing with Templates
Email marketing is an oldie but a goldie! It WORKS if you execute it correctly.
Here at LoudBird, we see many small businesses doing it wrong—sending multiple promotional emails each week with zero response from their customers. Ouch.
Don't let it be you! Set yourself up for success with an automated email series—like a welcome series that is sent when a new user joins your list.
Use professional email templates to keep your branding consistent, put user experience first, and make your life as an entrepreneur a LOT easier. We often create templates for monthly newsletters that share helpful blog content. Or bi-weekly exclusive offers that are only available to subscribers. We're all about easy ways to save time, aren't you!?
How Do I

DO

All This Brilliant Health Food Marketing!?
Is your health food brand hungry for small business growth!? Hopefully, these 20 health food marketing tips will help you take a few small but mighty steps toward growing your empire!
Need some help? LoudBird is THE BEST when it comes to no-bull, compliant health food marketing services like SEO and competitive research, social media, brand strategy, and email and content marketing. Don't take our word for it…listen to our past and present clients!
Ready to scale your health food business, like, yesterday?! Reach out to me RIGHT NOW to get your free consultation—all you need is 20 minutes, an idea of your monthly or annual marketing budget, and some thoughts about what you'd like to achieve with your marketing. We'll do the rest!