What's in a Name? Well… a LOT, Actually.
Which types of brand names might help your business succeed? Your business needs a unique, memorable, and available name. And the process of finding it can feel mighty overwhelming. Especially if you are doing it all by yourself! Where do you even start!?
You know your brand name must:
Differentiate you from your competition
Help people to understand what you do or sell
Convey the values and mission of your business
Sound really freakin' cool. Obviously.
But you are feeling LOST. And uninspired.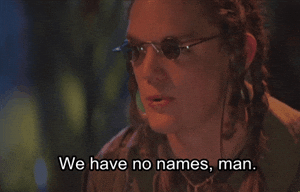 How to Find YOUR Perfect Brand Name
As an agency that deals in perfect-fit brand names, we suggest learning the types of brand names before attempting to choose your own. Why reinvent the wheel when you can draw from the experience of the many business owners who've come before you?
You need to know which types of brand names resonate with you before you can even start to brainstorm YOUR brand name.  
Don't shell out for a brand identity kit until you've used these popular types of brand names to springboard your creativity! And if you reach the end of this article with no ideas, that's OK too. You can always hire a kickass brand agency to help you name your brand.  
Without further adieu…  
The Top 13 Types of Brand Names with Examples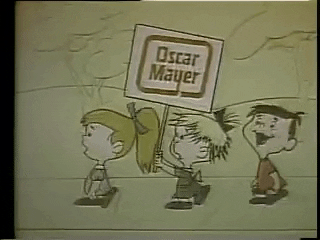 1. Founder or Family Brand Names
Is your brand classic, stable, reliable, high-end, rooted in tradition, and trustworthy? A founder or family brand name can be a simple and memorable option. Especially if your founder has a unique moniker!
Founder-inspired brand names can ALSO help legitimize new businesses that wish to be perceived as having ties to old-world craftsmanship and values. 
It's no wonder that family brand names are popular amongst legal firms, publishers, craftsmen and artisans, and manufacturing and trading companies. Any business founded upon a strong family lineage of trust will benefit from this type of business name. 
Examples of Founder and Family Brand Names
Barnes and Noble
Lord & Taylor
Walt Disney
Jimmy Dean
John Deere
Ford
Sears
Levi's
Ben & Jerry's 
Northrop Grumman
Harney & Sons Tea
Burberry
Oscar Mayer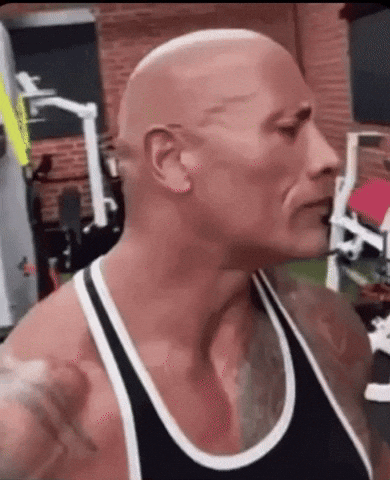 2. Personal Brands
Personal brands are often based on a real legal name or an invented persona. Many coaches, consultants, physicians, social media influencers, and performers choose to create a personal brand. 
Personal brands (in our opinion) are very different from founder and family brand names. They tend to promote art and music, a public personality, or a notable expert. Personal brands are powered by the personality and presence of one individual or a group of individuals. And they're usually not passed down generationally.
If you want to BE the face and personality of your brand, a personal brand might be for you! One drawback of personal brand types of brand names? It will be harder (or impossible) to sell your business down the line.
Examples of Personal Brand Names
The Rock
Marie Forleo
Jade Beason
MrBeast
Dr. Oz
Oprah
Jeffree Starr
Neil DeGrasse Tyson
Seth Godin
Paris Hilton
Ryan Kaji
Lady Gaga
Martha Stewart
Blippi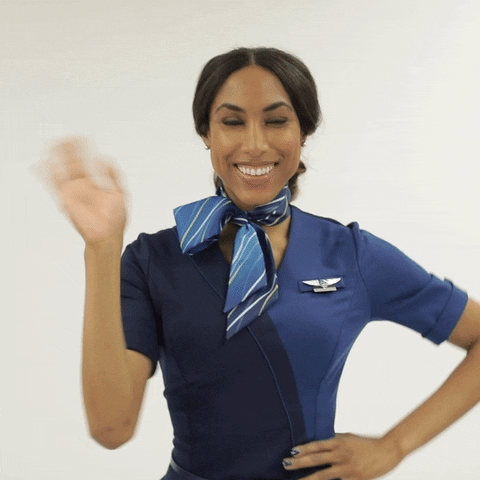 3. Local and Location-based Brand Names
Many local businesses with brick-and-mortar locations find great success with local and location-based types of brand names.
A location-based name encourages loyal, local-first shoppers to choose your business over national chains. Or even other local businesses that DON'T have a location-based business name! Especially if you've perfected your local Search Engine Optimization strategy to help nearby customers find you.
Location-based names don't have to reflect the actual physical location of your business. You can choose to name your biz after any location that conveys the culture, values, and VIBES of your brand.
Examples of Local and Location-based Brand Names
Cotopaxi (after the highest active volcano in the world, in the Andes in central Ecuador)
Texas Instruments (headquarters in Dallas, Texas, United States)
Amazon (named after the Amazon River)
Outback Steakhouse (inspired by the Australian Outback)
Nokia (the cell phone company started out as a paper mill on the Nokianvirta River in Finland)
Alaska Airlines (an airline…founded in Alaska…)
Budweiser (named after Czech Republic town now known as Budejovice, in the Pilsner region)
Duane Reade Pharmacies (named for their first warehouse location between Duane and Reade streets in Manhattan)
Bavaria Beer (one of the oldest breweries in the Netherlands)
Fuji Film (named for the highest mountain in Japan, Mt. Fuji)
Point72 (formerly SAC Capital, 72 Cummings Point Road is the fund's headquarters)
Marlboro (named for the location of its original factory, Great Marlborough Street in London)
Cisco (Named for San Francisco, California, near where it was founded)
Moncler (from the abbreviation for Monestier-de-Clermont, a town near Grenoble, France)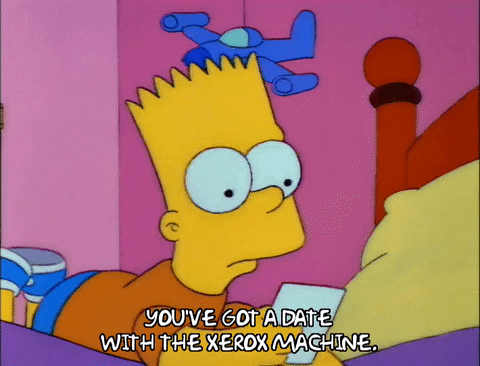 4. Invented or "Empty Vessel" Brand Names
Invented types of brand names are often called "empty vessels" because the branding experts that create them can shape them to take on their own unique meaning. An invented name depicts a brand as modern, innovative, creative, and forward-thinking. 
These brand names usually start out meaning nothing. They sound hella cool, kinda weird, and intentionally cryptic to inspire a feeling or vibe NOT a literal meaning.
An invented brand name can easily become a household name, but these types of brand names often require plenty of brand positioning, clever marketing campaigns, and…a HUGE BUDGET to pull off. 
Examples of Invented or "Empty Vessel" Brand Names
Hulu
Byrdie  
Xerox
Kodak
Etsy
Verizon
Pixar
MUD/WTR
Tonal Fitness
Spotify
Rolex
5. Arbitrary Brand Names
Arbitrary brand names are similar to invented brand names, except that arbitrary brand names are real words. Still, the words have no relation to the actual product or service being branded. So there isn't a lot of obvious meaning to help consumers know what the brand sells.
Arbitrary brand names require plenty of brand recognition and careful marketing campaigns to associate their brand name strongly with its product or service. If you want to choose an arbitrary brand name, make sure you have the budget, publicity exposure, and media expertise necessary to successfully market your business.
Examples of Arbitrary Brand Names
Avacado
Olly
Apple
goop
Purple
Opalhouse
GEM Vitamins
CREST
6. Symbolic Brand Names
It could be argued that MOST brand names are symbolic in some way.
But truly symbolic brand names are the antithesis of invented and arbitrary brand names. They are often derived from deeply held personal beliefs, allegorical storytelling that represent a brand's mission, or powerful aspirational ideals for the future.
If your business is based on a strong belief system, a powerful brand story, or an inspiring mission, a symbolic brand name might be for you!
Examples of Symbolic Brand Names
Canon (named for Kannon, the Buddhist goddess of mercy)
7 For All Mankind (a study concluded that the average person owns seven pairs of jeans)
Reebok (for the fast African antelope, rhebok)
Google (misspelling of the math term googol)
Bumble (all about the Queen Bee – women must first initiate conversation)
Uber (from the German word meaning "above all the rest,")
Meta (formerly Facebook, the new brand name is a highly aspirational nod to the "metaverse")
Target (the founders wanted to "hit the bullseye" with their retail chain)
Rag & Bone (derived from the term "rag and bone man", a reference to the fashion brand's tailored meets workwear aesthetic)
Refinery29 (the name alludes to the website distilling information into its purest essence)
Quaker Oats (founders selected the Quaker name as a symbol of good quality and honest value)
Samsung (means "three stars" in Korean; represents the virtues of being big, numerous, and powerful)
7. Fictional Figurehead Brand Names
Fictional figure types of brand names help to target the brand's ideal consumer by creating a fictional persona that summarizes the "vibes" of the company. Often the purpose is to inspire trust and familiarity.
This is common with luxury clothing and accessories brands, food companies, and lifestyle brands. 
Examples of Fictional Figurehead Brand Names
Häagen Dazs 
Lord Jones
Jack Spade
Betty Crocker
Fred International
Mrs. Butterworth
Uncle Ben's
Studio McGee
TJ Maxx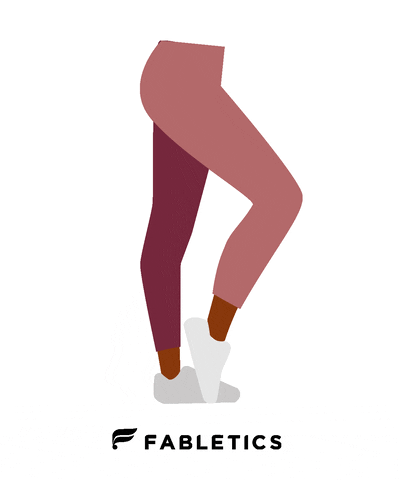 8. Aspirational and Emotive Brand Names
Emotional, aspirational brand names appeal to the emotions of consumers—shocker! These types of brand names tend to be representative of the mission of the company or the common desires, needs, or aspirations of its target market.
We see many non-profits and companies with a strong mission and vision choose emotionally-charged brand names.  Insurance, financial services, family-oriented businesses, and natural brands tend to choose emotive brand names. 
Emotions are a powerful tool to remind customers of why they might choose to purchase YOUR brand over others. A strategic brand name can assure that your business is aligned with customer values, beliefs, and ideals. And make it clear that you offer exactly what they need and want.
Examples of Aspirational and Emotive Brand Names
Liberty Mutual
Charity:Water
Thrive Market
Greenpeace
Salesforce
SlimFast
Whole Foods
Honest Company    
Master Card 
Regal Cinemas
Virgin
Fabletics
Care.com
Mind Body Green
SoulCycle
Ritual Vitamins 9. Lexical & Wordplay Brand Names
These brand names use clever wordplay, alliteration, rhyming, and intentional misspellings to help you clearly remember what they offer and their unique value proposition.
They're often a bit silly, but will certainly stick in your mind! Lexical brand names are very popular in all industries.
Examples of Lexical & Wordplay Brand Names
Coca-Cola 
Kleenex
7-Eleven
GameStop 
Dunkin Donuts 
Shake Shack 
In-n-Out Burger 
Kum & Go  
Jack in the Box 
Harpo Productions 
GrubHub 
Froot Loops 
Weight Watchers 
Lululemon Athletica
FitBit
SodaStream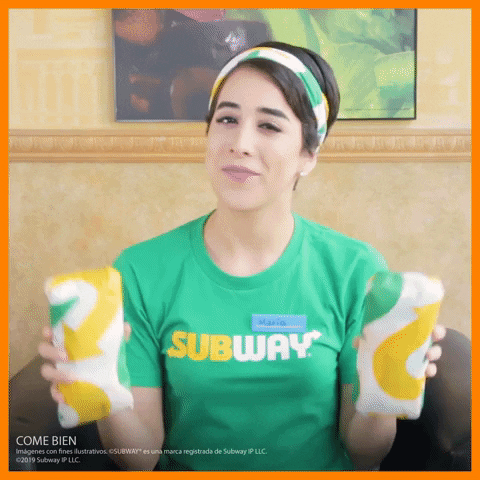 10. Functional & Descriptive
These practical brand names leave nothing to the imagination.
Companies that need to stick in your mind and make it very obvious what they do (and fast) will often use this type of brand name—especially restaurants.
You might choose this type of branding if you want to make sure there is no confusion about what you sell or if you're in a very saturated industry.
Examples of Descriptive Brand Names
Pepsi (now a household name, Pepsi was originally marketed to aid digestion, thus the nod to the digestive enzyme, pepsin)
NameCheap (cheap domain names)
Eggo Waffles (while it may sound random now, the waffle brand was originally named for its "eggy" flavor)
PayPal (easy online payments)
Netflix (movies or "flix" over the internet)
Instagram (derived from a mishmash of instant and telegram)
Sunglass Hut (no doubts about what they sell)
The Spaghetti Factory (again, easy to immediately know what you're getting!)
Subway (yep…they sell sub sandwiches.)
The Container Store (they sell…containers) 
Home Depot (where you buy stuff for your home) 
RayBan (they block UV rays)
Dollar Shave Club (you get the trend, right?)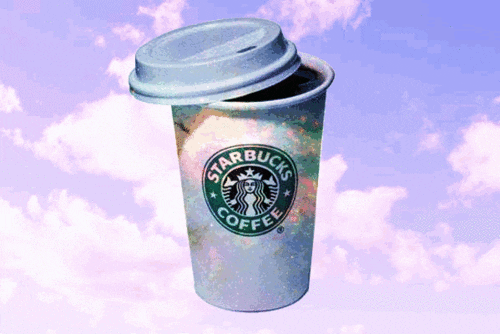 11. Historical and Cultural Brand Names
Many of your favorite brand names might actually have stemmed from beloved book characters!
We tend to think of brilliant, world-changing historical figures. But historical and cultural types of brand names can also allude to revolutionary design features, childhood heroes, or pop culture icons.
Examples of Historical and Cultural Brand Names
Vespa (named for the iconic front handlebars and its wasp-like sound, the scooter is named after the Italian word for wasp)
Shell Oil (originally named for the founder's fathers' London seashell import business)
The Inkey List (wordplay on the 'International Nomenclature of Cosmetic Ingredients' or the INCI List)
Goodyear Tire (named in honor of

Charles Goodyear

, who discovered the rubber vulcanization process in 1839)
Twitter (named after basketball legend Larry Bird)
Tesla Motors (named after inventor and electrical engineer Nikola Tesla)
Starbuck's (named after the swashbuckling second mate in Herman Melvil's classic novel, Moby-Dick)
Bubba Gump Shrimp Co. (name derived from the movie Forrest Gump) 
Warby Parker (two characters from a journal by author Jack Kerouac)
Avon (founders favorite playwright, Shakespeare, was born in Stratford-on-Avon)
TRESemme (named for hair care expert Edna Emme)
Crabtree & Evelyn (named for the beauty of the wild apple tree and English conservationist, John Evelyn)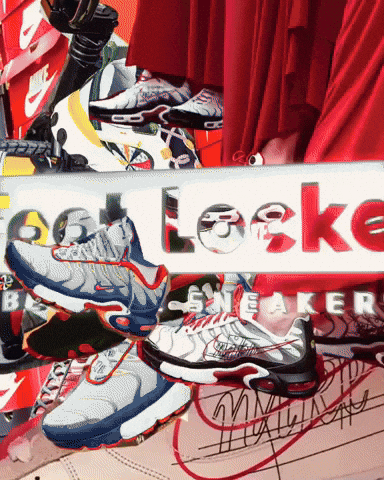 12. Mythical and Latin Brand Names
Latin may be a "dead" language, but it's still very much alive and kickin' when it comes to naming your brand. Latin words, Greek mythology, and gods and goddesses can inspire a meaningful, memorable business name.
If you're scratching your head and can't find the perfect brand name, try translating your goods or services into Latin. Voila! 
Examples of Mythical and Latin Brand Names
Nivea (derived from niveus, which is "snow white" in latin)
Nike (Greek goddess of victory)
Sephora (a mishmash of the Greek word sephos (meaning beauty) and the name Zipporah, the beautiful wife of Moses in Exodus)
Pandora Jewelers (Pandora means "all gifted" in Greek)
Pandora Radio (Pandora was given music by Apollo and was known to be very curious)
Marathon Gas ("The best in the long run" slogan refers to an event in the Greek olympics)
Argos Trading (a city in ancient Greece and a son of Zeus)
Olympic (named for the olympic games of Greece)
Midas (named after King Midas and his golden touch, the company's slogan is "Trust the Midas touch")
Volvo (It means "I roll" in Latin—the company originally manufactured ball bearings!)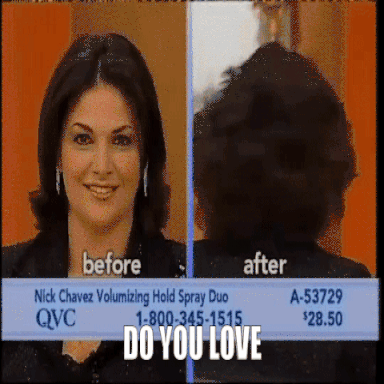 13. Acronym Brand Names
Many household name brands may, in fact, be acronyms! And at this point, no one even remembers what that familiar collection of letters actually stands for.
This approach is usually used with brand names that need to be long for practical reasons, but must also be easy to remember and speak.  
Examples of Acronym Brand Names
REI (Recreational Equipment, Inc.)
3M (The Minnesota Mining and Manufacturing Company)
AT&T (American Telephone and Telegraph Company)
GEICO (Government Employees Insurance Company)
GE (General Electric)
GM (General Motors)
QVC (Quality, Value, Convenience)
DUREX (Durable, Reliable, Excellence)
LEGO (an abbreviation of the Danish words "leg godt" that mean "play well")
MTV (Music Television)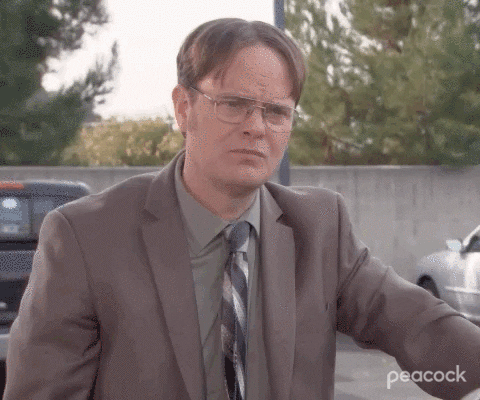 What's Brand Name Strategy?
A brand strategist can help position your brand based on your unique business goals and industry through SEO keyword analysis and competitive research.
A talented branding agency will not only help you ideate and awesome name for your business.
They'll ALSO ensure that your chosen brand name is:
Strategic within your market
Legally available (not previously trademarked or copyrighted)
Well-aligned with an available website URL and social media handles
Most importantly, your brand strategist will give you a brand name that inspires some MAJOR perfect-fit-warm-and-fuzzies with you and your company leadership!
Our clients also usually have us craft a creative, memorable, original, and fresh AF logo design to give visual life to their brand story. And tackle any extras like business cards, flyers, packaging design, or any other graphic design needs.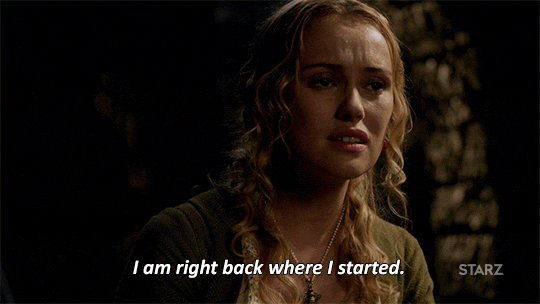 Choose Your Brand Name Wisely.
When it comes to something as important as your brand name, it's not wise to DIY. Your brand name is (if you choose well) FOREVER. Unfortunately, many businesses come to us in need of a complete re-brand a few short years. 
Common Reasons For a Rebrand
They've been served a cease and desist because their brand name is too similar to an existing trademark.
The brand name is confusing and is sending the wrong message to customers, clients, or patients.
Current branding is bringing in the wrong kind of business that they DO NOT want.
Their brand name is bad for search engine optimization and they aren't getting any traffic from Google.
They've outgrown their brand name because it was too specific and they've diversified their business.
They have been informed that their brand name is unknowingly offensive or perceived as unprofessional.
Their branding does not help differentiate their business from their competitors—it's too generic.
The business name is invented and no one "gets it" or remembers it.
There are no website URL's and social handles available for their brand name—they're already taken or are unreasonably expensive and difficult to purchase.
They need a more modern brand name because their business name is dated.
Re-branding your business is a major pain that can cost you thousands and thousands! Avoid it by hiring a professional branding strategy team like LoudBird.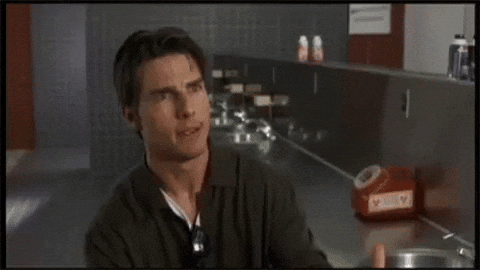 Who Can Benefit from Brand Strategy?
Not the "creative" type? Too "in it" to think objectively and strategically about your brand name? The naming archetypes above will make it much easier to start brainstorming. Then, once you know what you like and DON'T, a brand strategy agency can help you discover and finalize your perfect brand name. 
This is especially important if you are trying to break into a competitive market, like health and wellness. Which is why we specialize in branding and brand strategy consulting for hemp CBD and nutritional supplements, health coaching, health foods, and sustainable, green products and services.
We're super excited to put together a custom LoudBird estimate for your brand identity project. We've helped many small businesses and startups find and finesse their brand name and we'd really love to meet you and see if we're a great fit for your biz.
Sound blissfully awesome? Get in touch with us!