Want to grow a modern, customer-focused business this year? Then you need a solid plan to get more customer reviews in 2023! Authentic, honest reviews will win you more sales and leads, inspire trust within your target consumer audience, and help your buyer find the products that are the best fit for their needs, according to customers just like them!
The numbers don't lie! ⬇️
Ninety-three percent of customers read online reviews before making a purchase.
The average customer also says they're willing to shell out 31% more money at your business if it has great online reviews.
One hundred reviews can raise customer conversion rates by as much as 37%. And two hundred can win you a staggering 44% boost in sales.
But how do you get more customer reviews? Which are the best reviews platforms for your business? And do you need online reviews software to help you manage your online reputation?
Read on to learn everything you need to know about HOW and WHERE to score reviews for your small business.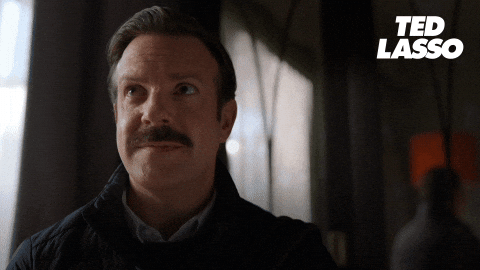 Where is the Best Place to Get Online Reviews?
We get asked this question A LOT as a small biz marketing agency, and it truly does depend on your industry and business type!
Ask yourself which type of reviews are most important for your business and where your audience might discover them. Would your business benefit most from reviews on Google and Yelp, front and center in search engine results? Or are your customers more likely to find you on industry-specific review platforms like ZocDoc or DealerRater? Scroll down for a list of all the best online review platforms for 2023.
The Most Popular Online Review Platforms in 2023
Google and Yelp are the most trusted platforms for reviews. Amazon is also relevant if you own a product-based business. If you're just starting out with your customer review strategy, start with these "Three Queens" as we call them here at LoudBird! 
Because the Three Queens are very well-known amongst consumers, your audience will likely consult them before making a purchase. This especially holds true if you run a local business, as reviews can help you rank highly in relevant searches through local SEO. 
In addition to the Three Queens, you can also explore any of the below list of general review platforms—these platforms aren't industry-specific and offer reviews from most industries.
Google Reviews
Yelp Reviews
Amazon Reviews
Facebook Reviews
Trustpilot Reviews
BBB (Better Business Bureau) Reviews
Consumer Affairs Reviews
Industry-specific Reviews Sites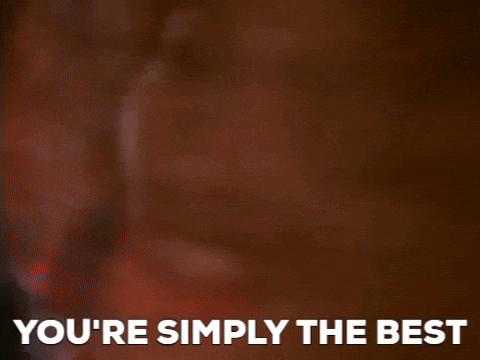 Where Can I Get Industry-specific Reviews?
Industry-specific review platforms offer reviews that are tailored to specific niche industries like car dealerships, restaurants, and healthcare providers. When your customers plan to make a large purchase or an important decision about their health (or dinner plans!), they often rely on the reassurance of other customers' positive experiences. AND they'll want to see reviews from past customers, clients, and patients who value the same things they do!
In fact, Thirty-six percent of consumers have used an industry-specific reviews site to research a business. Here are the most beneficial industry-specific reviews platforms, categorized by business type! 
Restaurant and Food Reviews
Hotel & Vacation Rental Property Reviews
Air BnB

TripAdvisor

HomeAway

Hotels.com

VRBO
HomeToGo
FlipKey
Childcare and Eldercare Reviews
Care.com
Winnie.com
AgingInPlace.org
HomeInstead
Health, Wellness, and Doctor Reviews
ZocDoc
HealthGrades
Vitals.com
RateMDs
WebMD (doctor.webmd.com)
Automotive Sales and Service Center Reviews
Cars.com

DealerRater

Edmunds

CarGurus

Kelley Blue Book
Pet Care Reviews
Home Services and Repair Reviews
Angi (formerly Angie's List)

Thumbtack

HomeAdvisor

Expertise.com
Recruitment and Employer Reviews
Glassdoor

Indeed

LinkedIn
Marketing, SAAS, and Business Services Reviews
Clutch
Goodfirms
TrustRadius
LinkedIn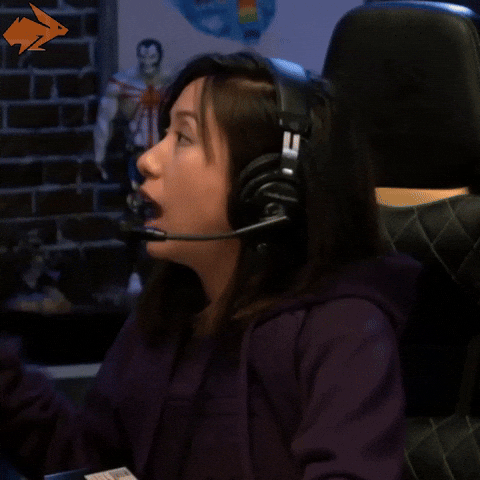 How Do I Get More Customer Reviews in 2023?
If you want to get more online reviews, you'll need a PLAN and a PROCESS. You'll need to know the answers to these questions before you can develop strategic marketing campaigns that bring in high-quality, honest reviews for your small business.
How will you ask customers for reviews? Will you send an email or text? How will you make sure this happens?
Who's responsibility is it to ask for a review? Who will respond to and manage reviews within your biz?
What types of customer feedback are you looking for? How can you help customers give better, more insightful feedback?
Are you willing to pay for reviews management software to automate customer feedback and give speedy responses from your business?
Will you need a small business marketing agency to help you reach your customer reviews goals? What's your budget?
Once you and your business stakeholders agree on your priorities and budget to get more business reviews, you're ready to focus on the following easy, affordable marketing tactics to get more customer reviews!
1. Focus Your Efforts on 2-3 Main Reviews Platforms
One of the biggest mistakes we see businesses make when building customer reviews is to scatter their efforts between too many review platforms. If you try to be everywhere, you're majorly diluting the impact of your reviews!
Plus, having existing reviews encourages future reviews. So amassing your reviews on a few high-value platforms is smart if you want to increase your overall number of online reviews. 
There are tons of places your customers might leave their feedback. But your reviews will serve you best if they are concentrated on the platforms that matter most to your target consumer. We advise our clients to target 2-3 customer review platforms to actively request customer reviews.
👉 Use this tactic to get more customer reviews NOW!
Open a private browsing window in your web browser. Try the basic Google searches we suggest below. Which review platforms pop up first? This is likely where you'll want to concentrate your efforts!
Search "best <insert product or service>" for your type of business or industry. If you're a local business, make sure to add your location!
You can also search "<insert competitor business> reviews" to see where your largest competitors are getting reviews. You'll definitely want to have your own reviews on these platforms to give customers a reason to choose YOUR business.
2. Use a Quick and Easy Reviews QR Code
Most review platforms will give you a direct link to your business's profile. If you have this link, it's easy and FREE to create a QR code that makes it easy for customers to leave their reviews quickly with their smartphone.
We've had many clients print posters, appointment reminder cards, and business cards that include a handy reviews QR code. We've also included a QR code on product packaging and shipping inserts for e-commerce businesses. How could your business use this tactic creatively to get more reviews?
👉
Use this tactic to get more customer reviews NOW!
Create a free QR code using Adobe Express! It's easy to create a QR code with a direct link to any review platform, but we'll use Google Business as an example.
Log in to your Google Business Account
Scroll down to "Get more reviews" and copy your direct review link
Paste the link into Adobe Express free QR code generator and save your QR code!
Use it to ask customers for their honest review. They can scan it immediately or take a picture for future use. You can automate this process with reviews and reputation management software!
3. Ask For Reviews Immediately
The most detailed, valuable reviews happen when the customer's experience with your brand is FRESH. And we have found that many local businesses don't train their employees to ask for reviews AND don't have a solid process to collect reviews. 
The same is true for many online e-commerce businesses. Most have no automated process for review collection and don't invest in software to help them manage and respond to reviews promptly.
So how can you ask for reviews when the customer experience is fresh in their mind?
👉
Use this tactic to get more customer reviews NOW!
Choose 3 ways your business will prioritize getting in-the-moment, immediate reviews. This can be in-person or during online customer service interactions. Then, make a plan to implement in the next 3 months!
Ask for reviews in-person at the point of purchase
Offer a fun bonus or freebie to complete a customer satisfaction survey
Send an automated email or message immediately following a purchase
Include customer reviews platforms on receipts and invoices
Display signage at your local business location that informs customers you want their feedback
Use a customer service chat window on your website? Automate a review request at the conclusion of each chat!
4. Use Email Campaigns to Gather Reviews
Did you know that 80% of online reviews come from follow-up emails?
But that's only if your automated customer reviews email campaign is engaging, authentic, and evokes feelings of loyalty—and maybe a dash of good old-fashioned obligation!
Need help crafting persuasive email campaigns? Get in touch with LoudBird! We're customer-review-email QUEENS!
👉
Use this tactic to get more customer reviews NOW!
Start drafting your own reviews email campaign! Or, revise your existing email campaign for better results.
Test multiple subject lines to see which grabs their attention.
Make sure you explain why their opinion is important to you. Make it personal and emotional, if possible!
Be brief and add a clear Call to Action. Only ask for reviews on one platform. Remember, the easier and faster your email makes it to leave a review, the more people will oblige. 
Help them give you useful feedback! Which aspects of their customer experience are you most interested in hearing about? While you can't deliberately guide a customer review, you can (carefully) mention customer service, product quality, or perceived value!
Include a follow-up email in your series, because modern consumers have the memory of a goldfish.
5. Add Text and Social Media Messaging Reminders for Reviews
Most of your customers are more likely to give a review if you send them an automated text message or social media message. SMS has a 90% open rate! And  89% of customers would prefer using social messaging platforms, like Facebook or Instagram, to communicate with your business. That includes requesting their review!
Unfortunately, only 48% of businesses are actually equipped to talk to customers via messaging. The barrier for most small businesses? It requires paid reputation management solutions to execute SMS and social media messaging reviews campaigns without LOSING YOUR DANG MIND. Boo. 
If you're serious about earning a large volume of reviews in a short amount of time with SMS and social media messaging, a paid service might help you keep your sanity. We have listed a few of the most popular solutions further down in this article!
👉
Use this tactic to get more customer reviews NOW!
Draft 5-10 SMS text message and social media message review request templates that you can test in the next 6 months. Whether you send these manually or with a reviews and reputation management solution, you'll want to follow a few guidelines.
Be BRIEF. Under 160 characters is a good rule of thumb, but test different message lengths!
Make it EASY. Include a direct link to leave a review and a clear CTA.
Say THANKS. After they've submitted their review, give them a discount to reward them for their feedback. 
6. Respond to Reviews Promptly
Even though replying to 25% of online customer reviews can increase revenue by 35%, almost 75% of businesses don't take the time to respond to their reviews.  Even fewer still will respond to reviews promptly.
This is a huge missed opportunity. Why? Well, 89% of customers will read your response to a review. And 20% of consumers who leave online reviews expect to receive your response within 24 hours. 
👉
Use this tactic to get more customer reviews NOW!
If you're slacking on responding to customer reviews, make a plan for how you will change this in 2023. 
Pinpoint the reason you are not responding in a timely manner. Is it simple forgetfulness, not having a solid schedule and process in place, or not having the time to respond daily or weekly?
Consult with a marketing agency to put an easy, sustainable customer review process in place for yourself and your employees.
Hire help if you need it! A virtual assistant can manually respond to reviews each day for smaller businesses.
Use a review and reputation management solution to streamline review responses.
7. Always Address Negative Reviews
Did you know that businesses with 15-20% negative reviews actually average 13% more revenue than businesses that have only 5-10% negative reviews? That's because negative reviews let customers know that your reviews aren't fake. And that you're authentic. Everyone makes mistakes, right?
What matters is how you respond to poor reviews promptly and with respect.
👉
Use this tactic to get more customer reviews NOW!
Does your business have rules and guidelines for employees about how to respond to negative reviews? If not, you need to put some thought into this! Negative reviews require just as much finesse as in-person disgruntled customers—if not MORE!
No matter how rude the customer may seem, always be polite and do your best to remedy the situation. If you address the issue directly and satisfy the unhappy customer, they may change their review and sing your praises.
Develop a standard protocol for negative reviews and brief all employees. Is there an approved "sorry" discount they can offer? Should they always direct the customer to email management or do you want them to hash things out publicly as a commoner on the review? Give your team do's and dont's.
Even if you can't change their mind, all hope is not lost. Negative reviews will often encourage loyal customers to jump in and give their positive opinions about your product.

8. Share Positive Reviews EVERYWHERE
One of the best ways to encourage MORE reviews is to show how much you value customer feedback by adding it to your website, social media platforms, and marketing promotional materials.
The more you advertise that you HAVE REVIEWS and WANT MORE REVIEWS, the more reviews you will earn! It may seem simple, but we've found that many small businesses simply don't ask for reviews—and their customers have no idea they can support their favorite local business through a review!
Make sure your customers are informed and structure the conversation around your brand by sharing your favorite past customer reviews.
👉
Use this tactic to get more customer reviews NOW!
Identify 3 ways you can use reviews to promote your business online or in person. Make a plan and rough budget for how you will add reviews to your marketing strategy in the next 3-6 months.
Add reviews and testimonials to your website as a dedicated page. Check out our LoudBird Marketing testimonials and reviews page for inspo!
Incorporate reviews onto sales pages and landing pages to build trust. Many businesses use a slider of their favorite reviews or a reviews plugin that automatically shares your business's most recent reviews.
Use reviews on social media. Make a design template that you can easily drop new reviews into to share as a social post. Or, make a "Customer Reviews" Highlight on your business Instagram!
9. Automate the Reviews Process To Save Time
If you're serious about earning a large volume of reviews in a short amount of time, a paid service might help you keep your sanity. Reviews management software can automate the reviews request process and respond to reviews faster, within one unified interface.
But beware—your SEO performance and can actually be negatively impacted by reviews if Google or Yelp find that you're soliciting reviews in bulk or providing incentives for positive reviews. The legal guidelines for this are still somewhat murky, but a good rule of thumb is DO NOT discriminate against bad reviews. As we have already discussed in this article, they can actually be great for your business!
👉
Use this tactic to get more customer reviews NOW!
Sit down with your leadership team and review the features and pricing of the popular reviews management softwares below. Does it make sense for you to invest in a paid solution like the ones below?
Make sure to take into account the cost of the time you would spend managing review processes yourself manually AND the value of the reviews you are currently missing out on. If you consider that reviews can raise customer conversion rates by as much as 37-44% an automation solution often makes sense. But it all depends on the size of your business and your overall marketing budget for 2023!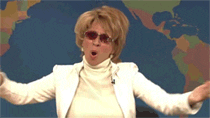 Ready, Set, GET REVIEWS! 
Do you feel ready to get out there and get more customer reviews for your business in 2023? We truly hope so! Reviews are THE BEST way to build trust and loyalty with your customers, clients, and patients in 2023 and beyond. And they are an essential part of SEO (search engine optimization) for small businesses.
Make sure you check out LoudBird's reviews for a snapshot of how we can positively impact your small business with affordable small business marketing for sustainable businesses, nutrition and wellness, physicians, children's products, and women-owned businesses!
Having trouble developing a marketing strategy to get more customer reviews? LoudBird is ALWAYS here to help! Schedule a 1-on-1 marketing consulting session with our CEO and Foundress, Clair, today! She'll use her 15+ years of industry experience to help you tackle customer reviews like a boss.
This article was originally published in March 2022 and has been edited to include current 2023 statistics, up-to-date reviews and reputation management tactics, and fresh, relevant visuals. Enjoy!