How to Choose a Unique Business Name in 2022
Naming your small business is HUGE. When you choose a business name, it needs to be perfect—your business name is a reflection of the values you stand for, the personality your business will broadcast, and the type of products or services you'll sell. It is also responsible for helping you bring in clients, customers, or patients through SEO and social media. It needs LEGS!
Truly genius brand names tell a story and inspire positive feelings. How can such a short business name get across SO MUCH meaning in the ~3 seconds you have to grab your target audience's attention online!?  
We're here to help you take that first step (or 6 steps, actually!) down your path to an authentic, unique business name. Read on to learn the basics of naming your brand. Plus, plenty of insider tips from LoudBird's brand strategy team.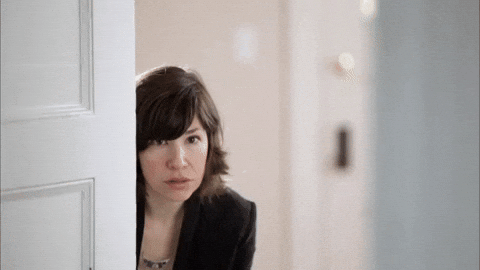 STEP 1: Analyze Your Competitors
The first step in finding a winning brand name that will differentiate your business is to research the businesses that are already out there. Even if you're product is the first of its kind, you must analyze other businesses within your industry to know your place in the existing market. 
We always highly suggest business launch SEO and competitor research to find out where your brand will be positioned within the market upon launch. 
How are other brands successfully reaching and converting new customers, leads, or patients online? Which SEO keywords are they using in their brand name, on their website, and throughout their online presence to snag the attention of a similar audience? This (and way more) is what you can learn through competitive research! 
Knowing the ins and outs of the industry and competitive space you'll be entering is imperative to choosing a strategic brand name. Make sure you do your research FIRST! Because a brand name needs to do a lot more for you than sound pretty.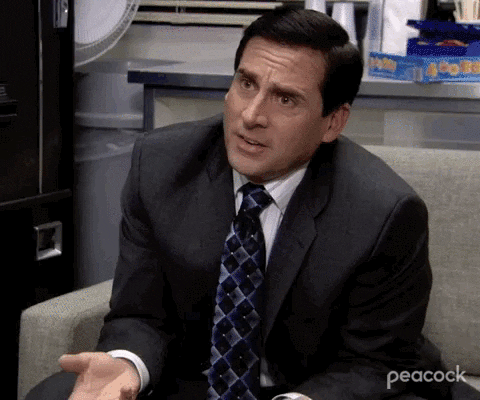 STEP 2: Kick a Few Cooks Out of Your Kitchen
We've seen it a million times—inspiration and decisiveness paralyzed by "too many cooks in the kitchen". AKA too many outside, unqualified personal opinions during the branding process.
Who is in charge of choosing your business name? If you have investors, a co-founder, or a nosy mother, you may have to have a frank discussion about who will have voting powers when it comes to naming your biz.
If you don't have a strong vision for the future of your company, this may not be a huge issue for you. You may not be the "creative" type and prefer to lean on a creative brand agency or a trusted mentor to help you choose your business name. And that's ok!
What's NOT ok? Choosing a brand name that you don't love because you have the tastes and commentary of 20 other people diluting your real, accurate opinions. We suggest limiting your circle of "cooks" to 3 or preferably LESS THAN 3 trusted individuals.
If you are feeling unsure of your brand name choice, it's always better to run a few focus groups and ask the opinion of your TARGET MARKET rather than your significant other, best friend, or downstairs neighbor! Because sometimes Uncle Frank honestly doesn't know what he's talking about. Sorry…not sorry!
STEP 3: Consider Popular Brand Name Categories
When you're trying to name your brand, the possibilities seem endless. That's part of what makes deciding on a business name so difficult. Where do you even start?! 
We've found that narrowing down which kind of name resonates with you is super helpful. We've included quick summaries of some popular brand name categories, but check out 13 TYPES OF BRAND NAMES FOR SMALL BUSINESSES (PLUS EXAMPLES!) for the full explanations, plus tons of examples and naming inspo!
9 Popular Brand Name Categories
1. Founder or Family Brand Names
This type of classic brand name suggests that a company is traditional, established, stable, high-end, and trustworthy.
2. Personal Brands
Are you the face of your small business? Will your business be built on your reputation, expertise, and personality? Then a personal brand might be for you!

3. Local and Location-based Brand Names
Will you sell in your local area? Do you plan to have a brick-and-mortar location? Then a location-based name might help you rank faster in Google search and win nearby customers.

4. Invented or "Empty Vessel" Brand Names
Is your small business based on groundbreaking new technology? Will no existing word do to describe your innovative product or service? Then invent a word! But beware, "empty vessel" brand names require a lot more work to achieve brand recognition.

5. Aspirational and Emotive Brand Names
Do you want your brand name to inspire an emotional response in your audience? Is your business founded upon strong principles and an admirable mission? Then you might choose an aspirational or emotive brand name!
6. Lexical & Wordplay Brand Names
Are you a fan of alliteration, rhyming, or punny wordplay? Lexical brand names use pneumonic devices to make your brand name "stick" in the memory of your customer.

7. Functional & Descriptive
Functional brand names can be pretty boring, but they get the job done! If you're in a very saturated industry and you need your audience to know exactly what you do based on your business name alone…go for a descriptive brand name!

8. Historical and Cultural Brand Names
Inspired by the prowess of the Greek Gods? Your favorite scientist or inventor? Make it part of your business name!

9. Acronym Brand Names
Use a short acronym to make your business name compact. Some of our favorite brands are known only by their acronyms, like GEICO, GE, and TCBY!
Does one type OR a mix of these types of business names ring true for your industry? One option could jump out as a way to represent the audience you intend to serve. Armed with these handy naming archetypes, it's time to start brainstorming!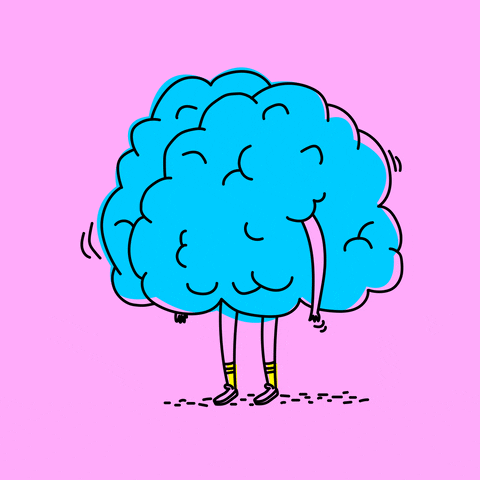 Step 3: Have a Guided Brainstorm
Have a brainstorming session—but don't just throw random name ideas out there and see what sticks! Get together with the core members of your team or those helping you establish your business. Brainstorm ideas, based on the types of names commonly used above.
Focus on what you can eliminate as a type of name you DO NOT LIKE before trying to ideate business names that could be keepers. This will help you narrow things down for everyone in the group much faster. 
Tips to Brainstorm Your Business Name
👉🏻 What Does Your Brand STAND For?
What is your brand's purpose? What's your mission and vision for the future? What causes does your brand stand up for? Does your brand want to position itself as "sustainable and eco-friendly"? "Reliable and trustworthy". "Cruelty-free". 
Will a percentage of each purchase go toward a cause or charity that you hold dear?
This is all magnificent fodder for creative brand naming! Customers respond to businesses that hold similar values, so the more you can align your business name with the passions of your target market, the better your chance of success.
👉🏻 Who is Your ideal Audience?
Think about who you want to serve, what they need from you, and how your product or service will fulfill that need. Considering your audience, their needs, and how you want them to view your brand allows you to choose a business name that will reflect your business priorities. 
👉🏻 What Makes Your Brand Different?
What makes your brand stand out from the competition? How is your brand unique? What does it do better than others in the same product category? Considering what makes your brand different can be the foundation of an amazing brand name!
👉🏻 Can You Simplify?
You want customers to understand and relate to the name of your brand. So keep it as simple as possible. When you finally choose a business name it should be clear how it is pronounced, easy to spell, and intuitively understood. 
While it may SEEM clever to give your brand a complex, misspelled name with accent marks or dashers…you need to make sure it will translate well. Could customers hear or see your brand name and repeat it back easily to their friends, family, or colleagues? If they would need to explain the brand name or write it down, it may need to be simplified. 
👉🏻 Is It Unique and Memorable?
Avoid industry buzzwords, tired or overused phrasing, and hidden brand name meanings that only you know. A brand name should appeal to the masses! Of course, you want to love your business name, too.
But the main goal here is to catch and keep the attention of your target audience NOT stroke your own ego or be pointlessly edgy or mysterious. There is a fine line between thought-provoking and confusing. And it can be hard to know the difference as a business owner—that's the job of your professional brand strategist!
Step 4: How Will You Use Your Brand Name?
Your brand name is not just a name. You'll also pair it with a slogan, a logo design, and many other visual brand elements like shapes, your color palette, and typography and fonts.
When you choose a business name it should naturally inspire these other branding elements! If it doesn't, you may need to go back to the drawing board. There needs to be a strong connection between your brand name and visual brand elements, or your final brand guidelines kit will portray an unclear, scattered brand identity.
Also, consider where your brand name and logo will be displayed. Will it need to fit on the side of a service truck? Should it look perfect on a small jewelry box or right at home on the door to your office?
If you choose a business name that's too long or complex, it may not look nice with your desired logo style! So it's best to think of these things FIRST during the naming process.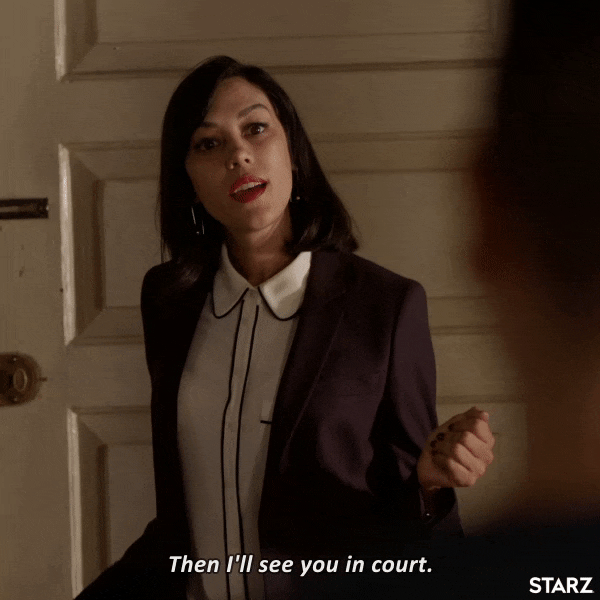 Step 5: Is the Name Legally Available?
The last thing you want is to decide on a fabulous brand name only to find out it's already the name of another brand. Or even worse, it's the name of another brand in your same product category.
Take the biz name shortlist you've brainstormed and compare your options using your competitive research. Is another business actively using the name or a similar variation?
While you may still be able to alter it slightly and dodge legal trouble down the line, is it really worth the risk? Probably NOT. Trademark infringement is no laughing matter.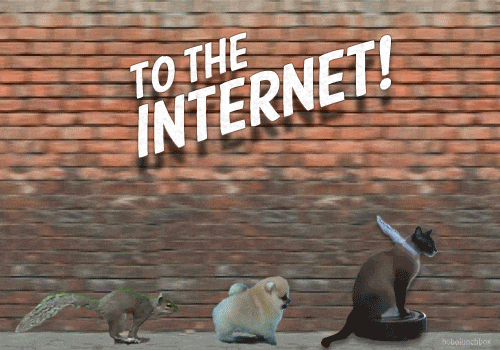 Step 6: Can You Snag An Optimized Website URL and Social Handles?
Half of branding is creative, but the other half is strategic and logical.
Your business needs a strong online presence to thrive. To help your biz land rank highly in Google search results faster, your website URL and social handles should contain SEO keywords. So should your business name, if possible!
You can research the availability of your desired business website URL on NameCheap, Google Domains, or any other Domain Name Registrar website. We always suggest sticking to .com or .org but there are many types of website domains available to you!
Shameless Plug: Consider enlisting the help of a talented SEO team like LoudBird to secure a website URL and social handles that will immediately score you more sales and leads through organic search engine optimization. We blend beautiful, clever brand strategy and market positioning with smart SEO tactics to make sure your brand lands in front of your ideal customer, client, or patient. Just sayin'…👌🏻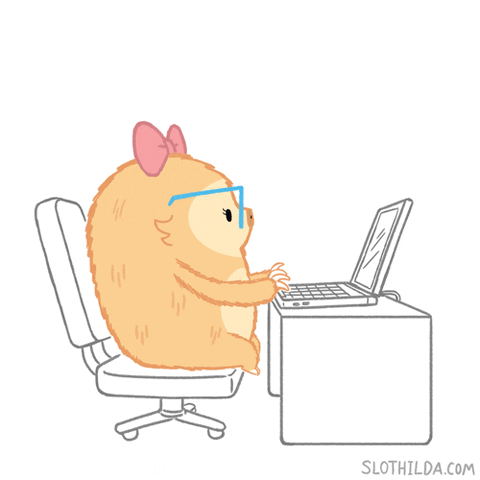 What's the Next Step?
Have you decided on your perfect brand name? Now, you'll need a brand identity kit—logo concepts, typography, fonts, usage guidelines, a mood board, and your color palette. Here's a rundown of what exactly you'll get inside a typical brand guidelines kit.
While this seriously sounds like HEAVEN to our team of branding and marketing nerds, we know it might be daunting to you as a small biz owner. We're excited to translate the brand vision you have in your head into a bonafide reality with as little stress as humanly possible! 💃🏻
We've helped many small businesses, startups, and women-owned businesses build a unique brand, gorgeous small business website, and enviable social media presence. We proudly specialize in sustainable "green" businesses, medical doctors, and wellness and nutritional supplements.
Don't be chicken! Get in touch TODAY to chat with our fierce AF CEO and Foundress, Clair, about the future of your business!