GOT SMALL BUSINESS REVIEWS?
Well, you should! Modern consumers demand small business reviews and testimonials. In fact, 93% of customers read online reviews before making a purchase. And your audience is more likely to choose your products over a competitor if you have more online reviews.
Need more incentive? Research shows that consumers spend 31% more money with your business if you've earned great reviews. So not only do reviews win you business, but they also inspire the trust your customers need to part with more of that hard-earned cash!
We'll teach you how to leverage your reviews to win more sales, including where you should incorporate reviews in your marketing strategy and how you can use negative reviews to build customer loyalty and trust.
Let's get started!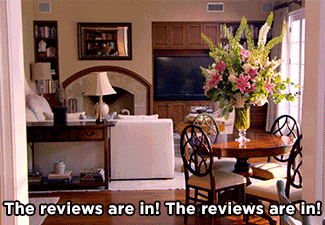 1. Add Small Business Reviews to Your Website
Want to use online small business reviews to increase your website conversion rate?
Then you need to make sure your reviews from Google, Facebook, Yelp, and other important industry-specific reviews sites are readily available right on your website!
Reviews On Service-based Business Websites
One great solution for service-based businesses with fewer reviews and testimonials is to add a testimonials page to your site and handpick your reviews.
👉🏻 Our Clients Love LoudBird Testimonials and Reviews page is a great example of what this can look like!
Sliders make it fast and easy for clients and patients to scan reviews, relate to common concerns from past clients, and trust that your business can help them achieve similar positive results.
👉🏻 You can ask your website developer to incorporate a reviews slider like the one on LoudBird's Homepage.
Reviews On Product-based Business Websites
Product-based businesses often have a higher volume of reviews, so we suggest having your website developer add a reviews plugin to your website that will showcase your best positive reviews, your most recent reviews, or your most relevant reviews based on popular search.
A skilled website developer can help you customize your reviews plugin to control which customer reviews appear as well as how and where the product reviews widget appears. If you don't have a web team, our website developers and designers can help you!
WordPress Review Plugins We Love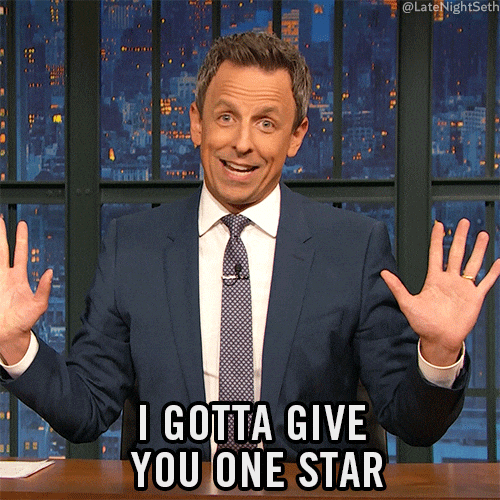 2. Flip NEGATIVE Reviews For Sales
While it may be tempting to only showcase flattering customer reviews and positive client experiences on your website, we've found (strangely enough!) that customers actually WANT TO SEE NEGATIVE REVIEWS.
Studies show that 85% of consumers look at NEGATIVE REVIEWS to help them make informed purchase decisions. Especially younger consumers—91% want negative reviews to guide their purchase!
WHY?!
Bad reviews seem MORE TRUSTWORTHY and look MORE AUTHENTIC when mixed in with positive reviews. There are many businesses out there that hide bad reviews and purchase fake positive reviews. This has led to many consumers distrusting a biz that has only 100% positive feedback from its customers.
Bad small business reviews also give your customers, clients, and patients an idea of the possible downsides of your product or service and how other consumers say they have overcome those limitations.
Consumers want to see this information so they can understand the CONTEXT of your product—how it CAN help them and why it might NOT be the right fit for their needs.
Turn Bad Reviews Into Sales
What's even better than a positive small business review to stoke confidence in your brand? A negative review that's UPDATED TO POSITIVE due to your excellent customer service!
Negative-to-positive reviews are truly priceless because they let customers know that even if the worst-case scenario happens after their purchase, your business will be there to make it right. Talk about the ultimate trust signal!
Wanna make negative reviews work FOR your business instead of AGAINST it? Respond to negative reviews promptly and with respectful language.
Fifty-three percent of consumers expect a response to their negative review within a week.
And 45% of consumers are more likely to purchase from a business that responds to negative reviews.
It pays to have a plan of attack for how you'll deal with those negative reviews quickly and turn them into powerful sales assets. Designate who will respond to negative reviews and develop standard language that makes customers feel heard, valued, and respected.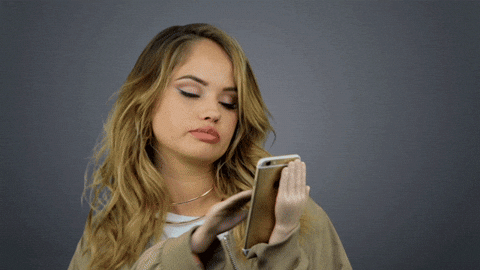 3. Share Reviews on Social Media
Featuring reviews and testimonials on social media makes customers feel heard and valued by your biz. It also has the added benefit of encouraging MORE customers to leave reviews! Share your best positive small business reviews or even a negative review that you remedied with awesome customer service to win sales on social media.
You can create a social post to highlight reviews or simply capture a screenshot for an authentic glimpse at customer satisfaction. Add it to your Instagram, Facebook, Pinterest, LinkedIn profiles to build trust!
One of our favorite ways to use reviews on social media is on Instagram! Your Instagram Highlights are the perfect place to drive more sales with reviews. Simply create a set of IG Stories that share your reviews, publish them, then create a "Reviews" Highlight that will live on your profile like a mini website to show reviews to potential customers!
You can also link out to a reviews or testimonials website page like ours we mentioned above in your social media bio section.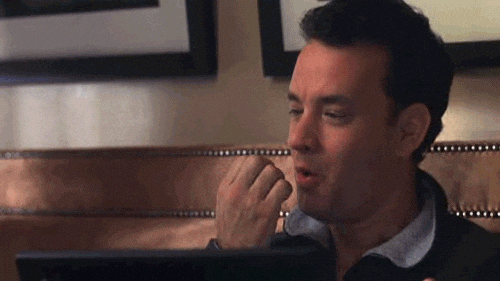 4. Leverage Reviews in Email Campaigns
Do you send a monthly newsletter or weekly sales promotions to your customer's email? If not, you absolutely should! Email campaigns that feature your small business reviews can be a great way to NURTURE NEW LEADS towards making a purchase. And remind existing customers why they should CONTINUE TO BUY your products!
We've helped many of our clients use reviews creatively in email campaigns through the tactics below!
Creative Ways to Use Reviews in Emails
Feature a new review in each monthly or weekly newsletter you send to customers and clients.
Develop a case study email campaign that helps new customers understand how to best use your products and services through featured reviews and customer case studies.
Use a "5-stars on XYZ" icon badge in each email to build trust visually—link it to your Google, Facebook, Yelp, or Better Business Bureau reviews page.
Drive traffic to your reviews website page through a "check out our reviews" link in your email header or footer.
Turn reviews into influential statistics for use in email subject lines—95% of customers love our products. Four out of 5 reviewers give us 4.5 stars or above.
Ask for MORE reviews via email! LoudBird clients have scored hundreds of additional customer reviews by sharing past reviews and tempting new reviewers to give their opinions through a link to Google, Yelp, or Facebook reviews platforms. The easiest way to get more reviews is to DIRECTLY ASK CUSTOMERS!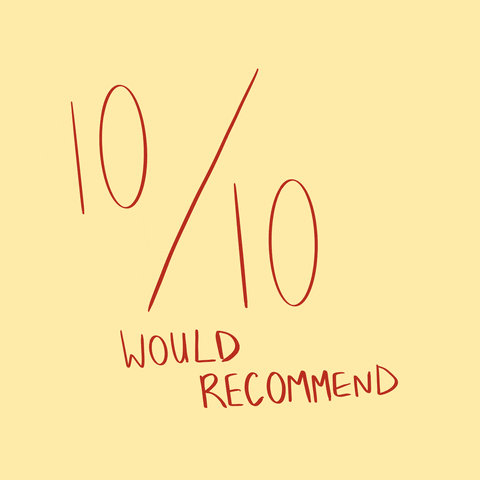 5. Build Strong Ads with Small Business Reviews
Want strong, profitable advertising campaigns? Whether you are investing in social media ads, PPC Google ads, or both, your ads will benefit from customer reviews! You only have about 3 seconds to capture their attention and start to make that sale, and reviews are an excellent way to do it.
We've helped many of our clients optimize their ad conversion rates by using customer reviews. Steal a few of the winning ideas below!
Use Reviews for Better Ad Campaigns
Make a carousel ad for your most popular products using real customer images and small business reviews. Carousels are easy to click through and really help to nurture and educate your audience. Link to a strategic landing page with even more reviews!
Add reviews statistics and customer satisfaction data to ads. We've found including concrete numbers and stats in ads drastically increases the conversion rate. Try "100% of customers rate 4.5+ stars on Yelp!" instead of "customers love our product!"
Combine reviews data and video. Try adding a succinct text overlay like "5 Stars on Yelp" or "Rated 4.5+ on Amazon in 2022" to your video ads to reinforce customer satisfaction and build trust.
Use before and after images and customer-generated images in combination with reviews. While fancy product photos are awesome for your website, sometimes authentic customer-captured images and video work better in ads. Some of our best-performing client advertising campaigns to date have used a combo of visual proof AND proof from customer reviews. This works especially well for nutritional supplements, health and fitness coaches, and medical doctors.
👋 👋 👋 OHHEEEEY! Need some help fixing unprofitable ads or making good ads GREAT for a higher conversion rate and a lower cost per acquisition? LoudBird can audit your existing ads, suggest improvements, create video, carousel, and display ads, and tackle monthly PPC and social media ads management! Our team of experienced advertising professionals is ready when you are! Woohoo! Get in touch to learn more and get started. 👋 👋 👋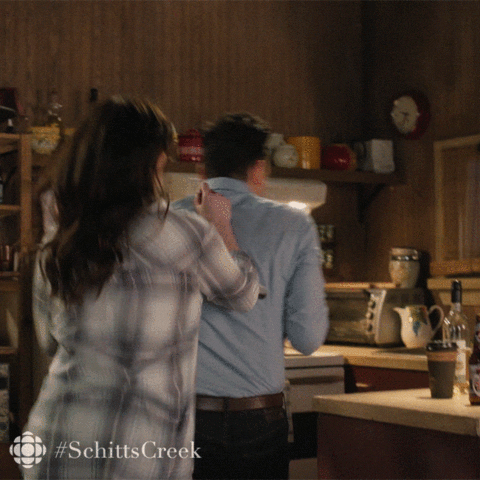 6. Add Reviews To Promotional Materials
If your small business, e-commerce brand, or private practice uses promotional materials like flyers, pamphlets, e-books, free download offers, door hangers, or postcard mailers, make sure to incorporate your small business reviews in your marketing!
Promo materials often make their way to the consumer early in the sales funnel. Likely, before they know much about the reputation of your brand and what you sell. This is where reviews can help educate, excite, and evoke emotion in your target consumer group. And, most importantly, BUILD TRUST.
Think of your small business reviews like a warm introduction in a crowded room. Past customers are advocating for your brand FOR FREE! Why the heck would you NOT take advantage of that?!
How Do I Get Online Reviews?
Now that you know why online reviews matter and how to use them, you're probably pretty motivated to actually GET reviews! But it isn't easy. Even if customers love your products and services, they're busy, distracted, and (sometimes) too lazy to spend their time leaving a review.
You need to have a small business reviews strategy in place to score their valuable feedback. We'll talk you through that in our next article, How Your Small Biz Can Get More Reviews in 2022. We also highly suggest improving your SEO (search engine optimization) so that the reviews you earn and your website show up first in Google search!
Reach out to us if you need some help building your review strategy, improving SEO, or adding your reviews to your website and social media accounts!