Professional Small Business Website Cost in 2022
So you're ready to launch or redesign an awesome website for your business? Way to go! You're taking the first step toward establishing your online reputation, building trust with your customers, clients, and patients, and… making money! Doesn't it feel good?
What DOESN'T feel so good? The general lack of transparent information available about the cost to build a website for your biz. Depending on your requirements and who you choose to build your site, your small business website cost could range anywhere from $0-$150,000! 
Before you have a heart attack, the average small business website cost is more like $5,000-$20,000. Generally speaking, a simpler small biz website can be very affordable, while product-based businesses with hundreds of products and a complex shop setup will be on the more expensive side. Any way you slice it, investing in a business website is no nickel slot. But if you build your website wisely, it can pay you back tenfold with more conversions and leads.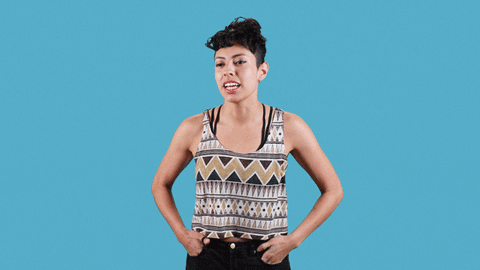 6 Questions To Reveal YOUR Small Business Website Cost
Now that you know the potential total cost of your small business website, let's break things down further so you know where you might fall within this broad $5,000-$20,000 range. First, ask yourself these 6 questions.
1. Have You Conducted Competitive Research and SEO Research?
The very first step toward a successful small business website is strategic search engine optimization (SEO) research and competitive and market analysis. Most full-service website agencies offer this preliminary step to make sure your site is built to attract traffic from Google and keep it on your site with great user experience-focused design. 
SEO and competitive research can cost between $500 and $5,000, depending on the size of your site and how in-depth of a report you require. If you need product-level SEO, it will be more costly. But it's worth every penny and you'll make this back in sales in no time! Without investing in ads.
2. How Many pages Will Your Website Build Require?
This one is pretty obvious! The more pages you need, the more your site is going to cost. While fewer pages may sound better from a budget perspective, websites with very few pages have a very hard time ranking highly in search engines because of their lack of crawlable content. We often suggest strategic web pages that we know will offer the most SEO benefit. 
3. How Many Product SKU's (if any) Will Your Shop Setup Require?
Ecommerce websites are more expensive because they require shop setup, the population of all product SKU details on the back end, SEO-optimized product descriptions, and professional product photography. If you have 20 products, this isn't too expensive. If you have 500…that means more time for your developer and a higher-budget website build. Plan for this in your budget!
4. Do You Need Advanced or Custom Functionality?
For most small-to-mid-sized businesses, tons of complex, custom functionality isn't needed. But if your site does require custom development, it will likely be pricey and take a lot longer to launch. An example might be a custom login portal and sales analytics dashboard for your sales representatives. Or an age-restricted, gated account creation widget that allows you to sell CBD online.
Many small biz functionality requests can be fulfilled using plugins, but we always try to weigh the value of the plugin against how much it may slow down your website load speed.  Toons of plugins = slow website.
5. Will you need a Template Site or Custom Site?
While a custom site may sound really cool, they definitely have their drawbacks. We actually prefer to build using a template or lightweight page builder, like Elementor. Why? Because it gives the business owner the power to make simple changes to their website themselves, without the need (or cost) of a developer. 
But some industries fare better with a custom-coded site. If you need a ton of custom functionality, you might be better off building from scratch! Just keep in mind this takes a LOT longer and requires an extremely skilled, professional developer.
6. Will You Require Website Maintenance?
If you don't have an internal development team to maintain your site, you should budget around $2,000 per year for proper website maintenance and improvements. Make sure to have a trusted web agency on call that you can rely on for emergency fixes. The last thing you want is for your site to go down unexpectedly after an update! While you can certainly update your site yourself, it's wise to have a professional make a backup and run the updates just in case.
Additionally, your maintenance budget will go toward refreshing your back-end keywords, implementing any necessary redirects, and making sure your site evolves to maintain functionality over time, so you aren't scrambling to fix an issue. For instance, we saw a ton of websites without proper maintenance losing business when Google updated their algorithm to penalize sites that aren't mobile-friendly. If you stay ahead of search algorithms and adapt your site to the changing needs (and devices) of your audience, you'll likely never have to re-launch your small biz website!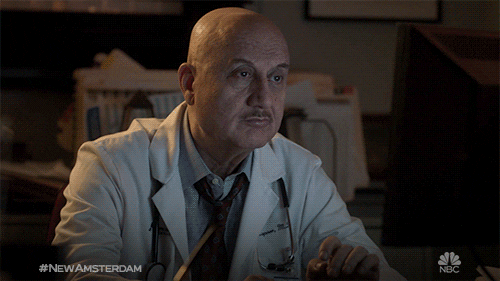 Service-based Small Business Website Cost in 2022
If your website has under two dozen pages (not including individual blog articles), your website falls into the small business website category. Expect to spend at least $3,500 for a very simple site or redesign using a template.
For a more complex templated website, you might spend upwards of $10,000 for custom design elements, search engine optimized website copy, and strategic functionality or user experience upgrades. Informational service-based small business websites with no online shop will be less expensive to build and require far less routine maintenance.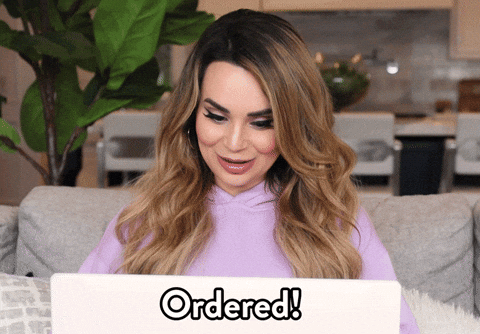 E-commerce Small Business Website Cost in 2022
Ecommerce websites will always be more expensive, as they require more functionality and optimization. Additional costs stem from the time and skill it takes to build your shop, add your products, and write the SEO-optimized product descriptions your site will require for maximum organic search ranking. Plus product photos, if you don't already have those!
Ecommerce businesses need a modern and mobile responsive website since their sales are made (mainly, at least) online. Depending on the size and complexity of your website, an e-commerce site can cost anywhere from $5,000 to $40,000. Small businesses with fewer pages and simpler functionality will stay on the more modest end of the spectrum while small businesses with a larger inventory will be more expensive to build, launch, and maintain.
Ecommerce businesses need to pay very close attention to search engine optimization (SEO). This includes those optimized product descriptions we mentioned above. You want your business to rank highly in Google, and for customers to find your products organically when they are motivated to make a purchase. Plan to invest in at least one SEO audit a year to refresh your keywords and make sure you are targeting your desired audience. 
Would you like a custom quote for your upcoming website build or redesign? Get in touch! We're happy to guide you in the right direction and help you decide the best course of action based on your available web design budget!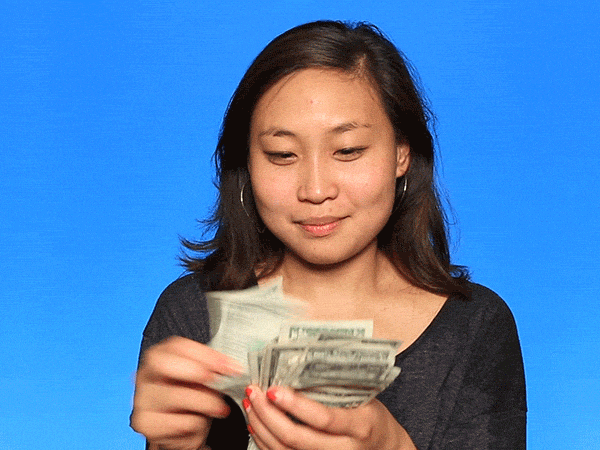 One-time Fees and Recurring Website Costs
Your website developer or website design agency will charge for the services listed above. However, there are a few other things you'll need to budget for and purchase before beginning a website redesign, new build, or reskin. Some ofo these expenses will be one-time costs, while others are charged annually or monthly. 
Domain Name // $3-$20,000 annually
If you start a website from scratch, you need to purchase a domain name. You can do so from a number of brokers, but we usually use NameCheap. As the name suggests, they're cheap. Plus, they have great customer service! domains usually cost $5-$15 here and must usually be renewed yearly.
We DO NOT recommend choosing a website design and development partner who offers to purchase your domain name and allows you to "rent" it. This is super shady and puts you at risk of losing your URL and breaking hard-earned links in the process!
You should always directly purchase and own your domain and all associated accounts and passwords. And it's your responsibility to make sure your domain is renewed on schedule to avoid site downtime or loss of your domain and website.
Website Hosting // $3-$150+ per month
Web hosting is the service that actually puts your website "online". There are definitely more technical ways to explain hosting, but we won't go there. Basically, anyone who wants to view your site sends a request from their computer to the server that your hosting provider manages for you. Your hosting then sends your website back to their computer. Most businesses either choose shared, managed, or dedicated web hosting services. Let's talk about the differences between these.
Shared Hosting Cost in 2022
Shared hosting is very affordable at $3-$15 a month. However, it tends to be slower. You're basically splitting the cost with many other websites that are hosted on the same server/s. So when a customer, client, or patient visits your website, your site may not magically appear as quickly as it would with a dedicated or managed server. If you're going to go with shared hosting, we recommend Siteground, as it tends to have the fastest speeds.
Managed Hosting Cost in 2022
Managed hosting tends to be a bit faster than shared hosting and all server-related tasks are "managed" by your hosting provider. This is great if you want a bit more performance and top-notch customer service, plus perks like free SSL and development environments for future website rollouts like product launches etc. Managed hosting will cost you $30-$50 per month. We usually recommend WPEngine or Flywheel.
Dedicated Hosting Cost in 2022
Dedicated hosting means you have a dedicated server you don't share. While it's more expensive at $80-$150 per month, dedicated hosting guarantees your site is super fast and that you can build your site with as much custom functionality as you desire, high-res images, 4K videos, and secure transactions. If you're building a custom-coded site or expect your site to be high-traffic, you should definitely go for dedicated hosting to make sure your website performance doesn't suffer. 
Template, Theme, or Page Builder // $Free-$300 one-time fee
CMS's like WordPress and Shpify offer many free and paid themes/templates that you can choose from if you decide to base your website design off of a template. Premade website templates cost anywhere from $30 to $300 for a lifetime of use on multiple sites.
When choosing a website template or theme, opt for one with active customer support, lots of current positive reviews, and diverse functionality. Otherwise, you may go to the trouble of building a website and then having your site break because your template becomes outdated and unsupported. No Bueno!
You can also opt for a Page Builder, which helps you to change, update, or customize any compatible template to make it your own. We LOVE Elementor and have also used Divi and Beaver Builder. A page builder tool will usually involve a monthly or yearly fee and the cost varies wildly but is very affordable. You can also purchase a lifetime license for a totally reasonable price. 
Website Builder // $0-$300+ Monthly
If you choose to use a service like Squarespace, Wix, or a similar website builder, you will usually be charged a monthly fee. Once you stop paying for it, your website will no longer be online and functional.
We don't typically recommend this option as it's actually more expensive in the long run and offers far fewer optimization and design customization options for long-term success. But if you do choose this route, you'll pay anything from $0-$300+ a month to keep your website live through a website builder platform. 
Branding, Photos, and Videos // One-time fee of $2,000-$7,500
Your website represents your small business—it's the face and voice of your brand. Make sure this is reflected in the strategic branding, photos, and videos you put on your website!
Before you begin a website redesign or new website project, you should develop or refresh brand guidelines including your logo, brand colors, and fonts, as well as the overall voice and tone of your business. A photoshoot might also be necessary to capture videos and imagery for your site. Expect to pay $2,000–$7,500 for a strategic branding package and $500–$1,000 for a professional photo shoot.
We have further broken down these costs and what you'll get for that spend in our HOW MUCH DOES BRANDING COST FOR SMALL BUSINESSES? (2022 EDITION) article if you're curious!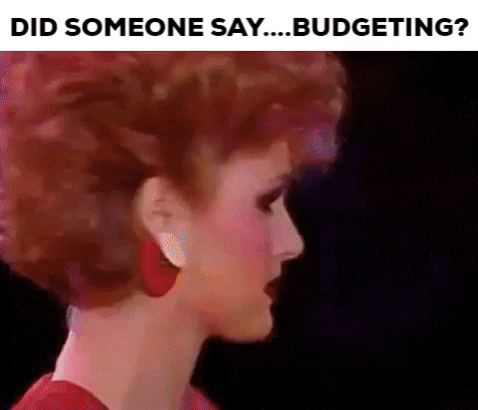 What Type of Website You Should Build—Based on Your Budget
Your website can be as complex and expensive or as simple and budget-friendly as you want! But with website builds, you often get exactly what you pay for. Here are the website builds we usually recommend for the 4 most common small business budgets, from low to high. 
My Website Budget is $50-$1,o00
What You'll Get: A stock website with sparse customization or SEO options
Which Platform You'll Use: A website builder like Wix or Squarespace
Who You'll Hire: You'll build it yourself or hire a student
Details: Website builders like Wix and Squarespace are a great starting point for small startups with a very limited budget. They offer a plug-and-play, simple website option while you grow, but they don't offer the SEO, speed, or other performance features you'll need to grow your online presence. We work with tons of small businesses that are happily graduating from Wix or Squarespace to a custom site!
My Website Budget is $1,000-$3,500
What You'll Get: A stock website with some added customizations
Which Platform You'll Use: Wix, Squarespace, Shopify, or WordPress
Who You'll Hire: A web design and development freelancer
Details: It's possible to find an affordable, reliable design and development freelancer within this budget. That's all I'll say! If you want to learn more, make time to read 13 REASONS YOU SHOULD NOT HIRE A FREELANCE WEBSITE DESIGNER IN 2022!
My Website Budget is $3,500-$20,000
What You'll Get: A completely customized template website with SEO and mobile optimizations
Which Platform You'll Use: WordPress or Shopify
Who You'll Hire: An affordable web design and development agency like LoudBird.
Details: We recommend customized website templates for companies that need functional, modern websites without blowing the budget. There are thousands of web design templates you can purchase for as little as $30 to create functional and aesthetically pleasing websites. While cost savings is a major benefit, you will have to stay on your toes with website maintenance to ensure features and plug-ins don't break with CMS or hosting updates. Monthly maintenance is required to make sure your site remains functional and optimized.
My Website Budget Is $20,000+
What You'll Get: A Custom Coded Website with SEO, mobile optimization, and pretty much anything else you desire.
Which Platform You'll Use: A code language like JavaScript, Ruby on Rails, or Python.
Who You'll Hire: A large web design and development agency.
Details: Custom websites are vastly more expensive than those made from templates. That's because website developers build these from scratch, writing code to match your exact specifications.
Many businesses opt for custom websites versus customized website templates because they don't have downtime or break when CMS platforms, like WordPress, release routine updates. You also have more control (but also more responsibility) over security when you custom-code your site.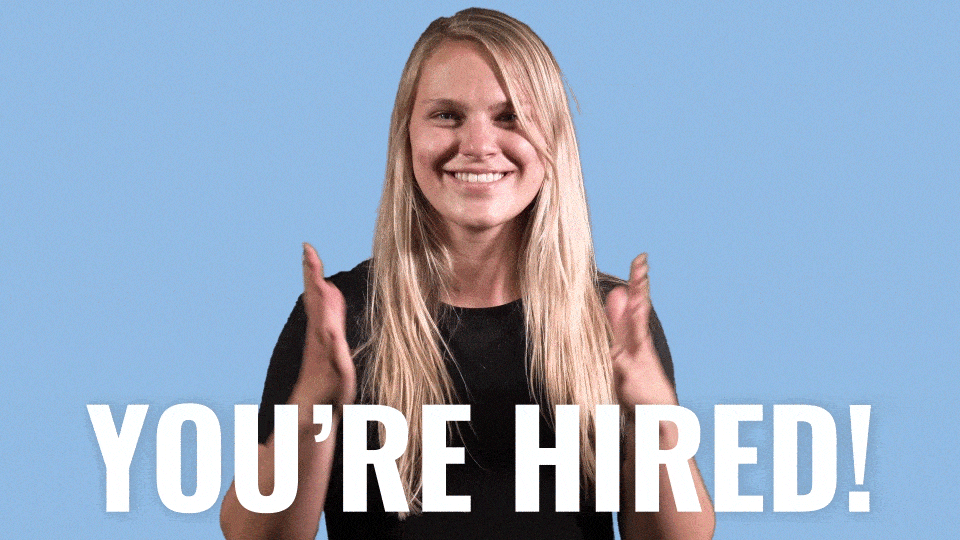 How to Hire the Right Website Designer and Developer in 2022
Unfortunately, we've had many clients come to us after losing tens of thousands of dollars to unreliable, crooked, or inept website developers and agencies. The best way to save money on your website is to build it right from square one! That means choosing a trustworthy, skilled web design agency that can guide you through the process and help you make wise decisions within your budget.
When you look for a website design agency or website developer, ALWAYS keep an eye out for the most common red flags that signal a crappy web designer.
Above all, make sure you own the logins and accounts to your web hosting provider, CMS (like WordPress), and domain name. All too often, website developers go AWOL with this information and leave their clients high and dry without the ability to access their websites. Even worse, sometimes they hold these sites hostage and it's almost always impossible to get them back—resulting in you having to start fresh with a new domain name and website. Ouch!
At LoudBird, we have an experienced team of website designers, developers, and content strategists to build the website you want and need. Because, in the end, the question, "how much does a small business website cost?" depends on you! Take a look at our past work and please email us if you'd like to chat more. We're always happy to come up with a custom website design and development quote for your budget and needs!