What's a Realistic Small Business Branding Budget?
In the market for a strategic brand name, logo and brand guidelines, brand strategy and positioning, or editorial style guidelines? While your ideal branding budget will vary wildly depending on your small business's growth goals and the nature of your industry, our recommended "sweet spot" small business branding budget is $5,000-$15,000 USD. This is a healthy price range to score yourself a professional branding package that will carry you through your first few years in business. 
While you may get quotes that range anywhere from $2,000 to $70,000+, every small business we've worked with has found success spending under $15K. But how do you know where within this $5K to $15K budget range your small business falls?
If you're not a math person, we made this handy-dandy chart to summarize potential costs. This doesn't represent OUR pricing—it's a range that summarizes the range for freelancers and agencies that serve small businesses. But we'll explain things in a bit more detail below. Let's get started!
The 4 Most Popular Branding Services—Cost in 2022
As you're hunting for the right branding agency for your needs and budget, here are some of the branding services you'll likely see offered. And the cost range for each.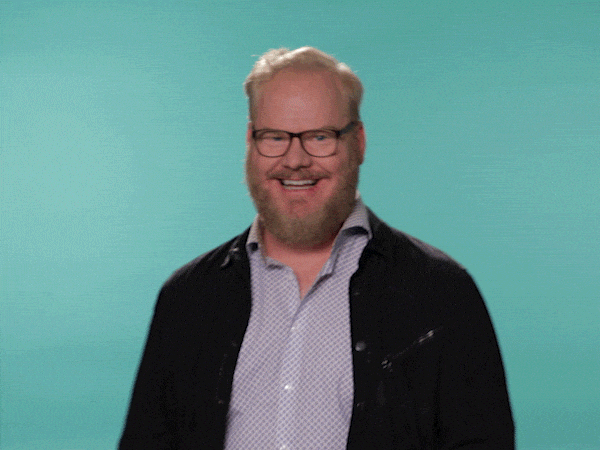 #1 Brand Name and Brand Identity
Cost in 2022 : $2,000-$10,000+
Starting a brand new small business and don't have a name or brand identity yet? To appeal to future customers, clients, patients, or investors, you need a memorable brand name. It needs to SOUND cool. And it must also perform well organically (i.e. without the help of paid ads) on Google and other search engines.
The cost range for brand strategy and identity services can fall anywhere between $2,000 and $10,000 with a boutique agency. Or even 75K (yes, there are highly specialized agencies out there who charge this!). That's because it's super strategic and takes many rounds of revisions to find the perfect fit for your goals and brand personality.
What's Included in Brand Name and Identity Services?
When you budget for small business brand name and identity services, you can expect to receive:
Unique, Meaningful Brand Name Suggestions. Your business name will stick with you pretty much FOREVER. So it better be good!
Brand Name Availability. To make sure your chosen business name is still legally available. No matter how much you love a brand name, if it's legally trademarked or claimed by another business in your industry, you need to go in another direction. Or risk being sued down the line.
Brand Name SEO Viability. Are there any reasons your new brand name would rank poorly on search engines? Example: It's the name of a famous person, it's too generic, or it's somehow associated with phishing scams or SPAM.
Available and strategic URL options. Choosing the best website title can be hard. Especially if your brand name's direct URL is already taken. A short, easy-to-remember URL wins your brand more website traffic through SEO. And more free word-of-mouth brand exposure!
Mission and Vision Statements. Your branding should tell a story. That's where mission and vision statements come in. These branded statements pinpoint what your brand does, who it helps, the problems it can solve for your customers, and what you ideally want to achieve long-term.
Taglines and Catchphrases. Some brands have a tagline or catchphrase and many have logo iterations that include their tagline. Some don't. These can be useful if your brand name is a made-up word, or is a new or complex offering that could benefit from supportive branding.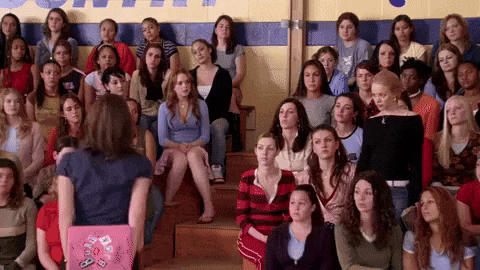 #2 SEO and Competitive Brand Research
Cost in 2022 : $2,000-$15,000+
It pays to do your research! Before you rebrand your small business or launch branding for a new biz venture, you need to test the waters. Depending on how in-depth you want to go with competitive analysis, SEO audits, and focus groups, you can bank on spending anywhere from $2,000 to $15,000. Focus groups will drive the price up dramatically since they take a lot of resources to facilitate, but they're worth their weight in gold! It's always important to deeply understand your audience from the beginning so you don't have to re-brand a few years down the line. 
An affordable SEO research package is less costly than full market research, which is why we recommend SEO instead if you're on a tight budget. SEO research will give you most of the information you need before you finalize your branding. Including competitive research and any potential SEO conflicts that could impact the long-term success of your business. Plus, you'll need strategic SEO to build your small business website and climb in Google's search rankings, anyway. Two birds with one stone!
What Can SEO and Competitive Research Tell Me?
SEO and competitive research can answer questions like these for your small business:
Are there any competitors or other businesses out there already that have a similar brand name?
Which branding styles have your competitors found successful?
Can you mold your brand to stand out against the "other guys"?
How will your prospective brand name and color palette make consumers feel or think about your brand?
What types of content marketing should your business produce immediately to compete?
Can you structure your small business website to be competitive out of the gate?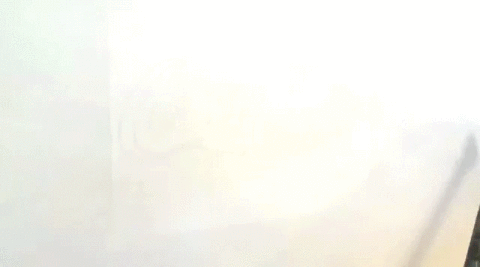 #3 Professional Logo Design and Brand Guidelines
Cost in 2022 : $5,000-$10,000+
Your logo is your company's personality, encapsulated in a simple (but meaningful!) design. It should be instantly recognizable and unique, easy to read and understand, and easily scaled up or down to suit different uses—like a large billboard or small social media graphic. Boutique branding agencies normally charge $5,000 to $10,000 for logo design and brand guidelines. If you want custom typography and illustrations, it may cost more.
If you hire a"budget" graphic designer, you might get yourself a logo design for under $1,000. But be forewarned: many of the small businesses we help come to us with an amateur-hour logo they need to be redesigned after only 6 months in business.
What's Included with My Logo and Branding Package?
Our standard small business brand guidelines (and many other agencies of our size) include:
Modern, fresh logo designs to help you stand out from the competition and help consumers understand what you offer.
Dreamy typography and web-safe font suggestions that match your brand aesthetic.
A unique, complementary color palette to wordlessly communicate your brand's VIBE.
Logo usage and photography rules, so you know how your branding should (and shouldn't) be used on your website, social media, and in ads.
Your logo files in a wide range of popular file types that you may need for web and print use, like PDF, SVG, and PNG.
A polished PDF of your completed brand guidelines that you can pass off to your internal team or future brand partners.
There are also plenty of optional add-ons, like:
Custom patterns, textures, or graphic elements (shapes and illustrations) to use on your website and socials.
Packaging design concepts, business card design, social media profile banners, and other useful brand assets.
Photography Editing and Image Optimization for a fast, cohesively branded website.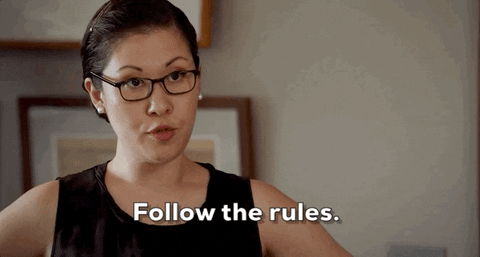 #4 Editorial Style Guide
Cost in 2022 : $2,000-$15,000+
In addition to a logo and brand guidelines, your small business may need an editorial style guide. We usually recommend these for companies that will be producing a ton of content marketing and have SEO-driven growth plans.
Editorial style preferences are super important to nail down now, so your business's tone, verbiage, and brand language stay consistent as you scale. Expect to spend anywhere from $2,000 to $15,000+ for an editorial style guide. Most smaller businesses will only spend around $3,000, unless you need a super in-depth version like MailChimp's style guide!
What Does an Editorial Style Guide Contain?
An editorial style guide defines your brand's editorial preferences and rules, as well as your messaging. More specifically, the voice and tone of your brand and how it speaks to audiences across different marketing channels—like social media, email marketing, and your company website.
Which words does your brand like? Which are no-nos? Example: Does your brand never use outdated and potentially offensive terminology like handicapped? It should be noted in your style guide.
Does your brand have editorial style, spelling, or grammar preferences? Example: Does your brand use the Oxford Comma? Is the word SALE always uppercase and bolded in your content?
How does your brand like to talk about itself? Which words describe your brand's tone? Example: Is your brand fun, youthful, and energetic? Or refined, luxurious, and opulent? 
Does your brand have different style and tone preferences for your website vs. other platforms? Example: Is your brand casual and funny on Instagram but serious and professional on LinkedIn? Or perhaps friendly BUT extra polite when responding to customer service inquiries?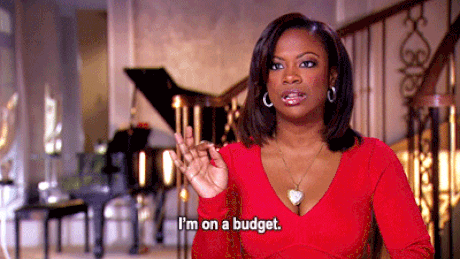 How to Choose The Right Branding Option for Your Budget
When choosing a professional to craft your branding, the old adage applies: Good/Cheap/Fast — pick two.  Here's our advice on how to choose the best and most effective branding option based on your current budget. 
I Have $0 to $2,000 to Spend on Branding
We recommend DIY branding within this budget. While you can certainly hire a designer from Fiverr or any similar service, we've found the quality just isn't there. You're honestly just wasting your money. Instead, try playing around with Canva to design your own logo. Or reach out to your local college to see if they can recommend any talented young design students who might design your logo for cheap—or free!
I Have $5,000-$10,000 to Spend on Branding
Your best bet for this budget is to find a reputable small business-focused marketing agency or branding agency. You might find a great freelancer as well, but you can never be certain of their quality standards and they tend to have longer project wait times because they're a one-man (or woman!) band.
Make sure the agency you choose offers brand strategy, logo design and brand guidelines, and any other marketing services you'll need in the foreseeable future. It's always much more convenient to use one agency for all of your marketing needs than to try to coordinate between multiple marketing partners. LoudBird, for one, offers many of the design services your small business will need to brand or rebrand within this budget range!
I Have $10,000 to $20,000 to Spend on Branding
This is the most comfortable budget for small business branding. Within this range (if you choose an affordable agency that specializes in helping small businesses) you can lock down a solid brand strategy and messaging, logo and brand guidelines, a simple small business website, and the SEO and competitive research you'll need to launch or re-launch your small business brand. 
Don't spend more than $20K on small business branding unless you own a startup with significant funding or need to be competitive in a very saturated industry.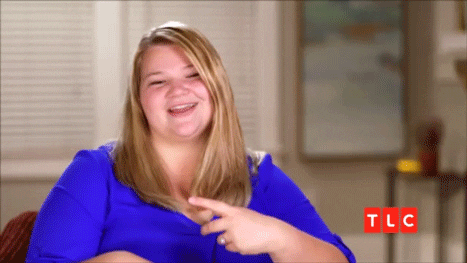 Branding Agency or Brand Designer? Pros and Cons
For maximum value and timeline flexibility, we suggest choosing a mid-budget but talented small business marketing agency (NOT a freelance graphic designer or an outrageously-expensive "glittery" brand agency). A boutique marketing agency like LoudBird can reliably and affordably provide everything your small business needs now…and down the line.
This won't be the absolute cheapest option, but it's the best value for your money. You won't break the bank and you'll likely get services that are on par with more expensive, larger brand agencies—just without the unnecessary pomp and circumstance. 
How Long Does Branding Take?
It depends on which agency or professional you choose.
Freelance designers can have super quick turnaround times if you're in a rush. But, if they're experienced and talented, they are usually booked out a few months since they're the only designer working on many projects. 
Large branding firms are not only expensive, but they also have very long wait times—we're talking up to 6 months. For most small businesses and startups, this long of a wait just isn't feasible.
Small-to-mid-size agencies like LoudBird are the best fit for your small business branding needs. We specialize in small business branding, so our pricing and timelines are built to deliver top quality at an affordable price and within a reasonable timeline. Our branding projects typically take 1 or 2 months from start to finish, depending on complexity and how quickly clients can give us feedback. 
How Can My Small Biz Get Started with Branding?
The process is different at every agency. To get started with LoudBird ASAP, get your no-pressure, free consultation with our Foundress, Clair! She'll give you customized advice on how to accomplish your marketing and branding goals. From there, the LoudBird team can usually start your branding project within a week. Feeling shy? Take some time to learn more about LoudBird or check out our glowing reviews before your consultation.